SLT012: The Turning Tables Ep – Joshua Heath
Release Date: August 1, 2007
1. My Headphones
2. My Headphones (Joshua Health's 420 Re-rub)
3. How It Should Be Done
4. Strategy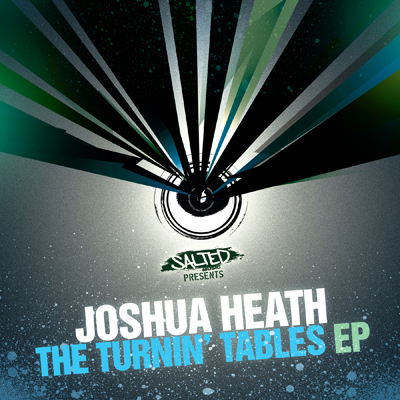 Release Info
Salted Music is proud to bring you Joshua Heaths follow up to'The Coldcuts EP'. This refreshing old school funk influenced stomper is what we have to offer here and each track is uniquely crafted for the dance floor!
'My Headphones' comes equip with an infectious clave melody, horn stabs and a bouncing bassline. The dub provides the same amount of energy while stripping it down for a shorter version customized to pop in and out your set.
"How it Should be Done" has been played by multiple high caliber funk loving DJ's over the past year with highly successful responses world wide and many a train-spotter. This one comes correct with a straight up funky ass guitar riff, chunky live bassline and a vocal hook that says it all!
Strategy rounds out the table with a beautiful piano progression and a gritty synth bassline locking into a laid back groove with a seductive vocal hook riding on top. Deep house with a real and true funk edge to help add a little spice to your life! Your feedback is kindly appreciated but if this ep is not for you, please pass it along to a friend who may appreciate the funk!
EXPLORE MORE SALTED MUSIC