SLT253: "Those Things Remixed" – Miguel Migs
Release date: June 19, 2008
1. Sometime – Crazy P Superfunk Remix
2. Those Things – Simon Grey Phase II Vocal
3. Make Things Happen – Miguel Migs Stripped Down Vocal
4. Giving It All – Miguel Migs Dub Deluxe
5. Fire – Faze Action Afrotronic Re-Rub
6. So Far – Rasmus Faber's Farplane Radio Edit
7. Let Me Be – Miguel Migs Salted Vocal
8. Can't Get Through – Mario Basinov Deep Vocal
9. Mesmerized – Alix Alvarez Sole Channel Vocal
10. So Far – Eric's Old School Revival Dub
11. Side 2 Side – Migs Interlude
12. Fire – Cottonbelly Remix
13 Shake It Up – J-Boogie Remix
14. Get Down – Dolls Combers Spring Vocal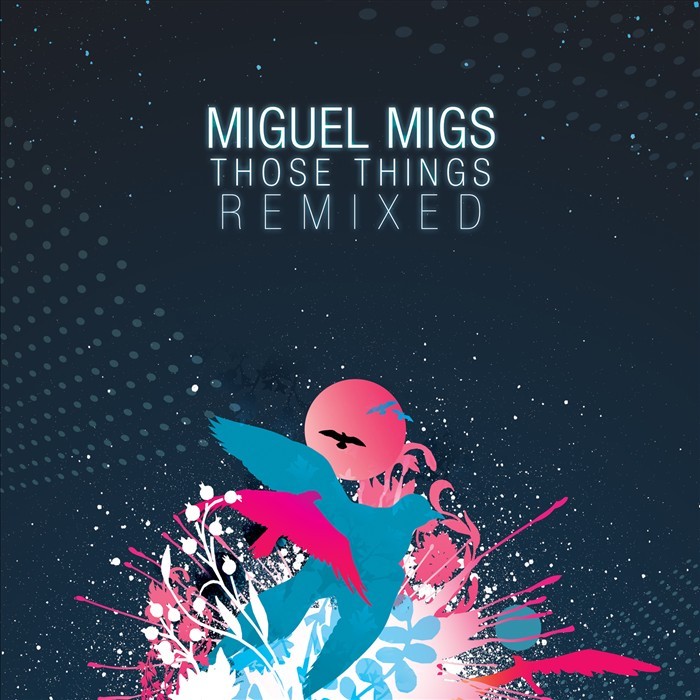 Release Info
Following the massive success of Migs album 'Those Things' and staying true to the original album's roots, 'Those Things Remixed' gives a fresh perspective and breathes new life and flavor into the original songs. Migs provides the foundation and a bevy of vocal collaborations with a diverse blend of well respected vocalists including Sadat X (Brand Nubian), Lisa Shaw, LT (Blue 6), Tim Fuller, Fred Ross (the Family Stone) and reggae heavy weight Junior Reid.
'Those Things Remixed' includes a wide range of re-interpretations crafted by some of the electronic music industries top players all bringing something unique and interesting to the table for djs and music connoisseurs of all kinds.
Cottonbelly (Sade, Sweetback), Migs, Crazy P, Rasmus Faber, Faze Action, Simon Grey, Alix Alvarez, Eric Stamille, J-Boogie, Mario Basinov and Dolls Combers all come correct and deliver the goods in this special package. Whether you are into funk, soul, disco, or whatever your bag may be, this is quality musical expression in a true creative form that has the potential to break down the walls of categorization with its unique blend of electronic and live instrumentation.
EXPLORE MORE MIGUEL MIGS MUSIC