The Flavor Saver EP Vol. 5
SLT038: The Flavor Saver EP Vol. 5 – Various Artists
Release Date: October 5, 2010
1. Thor – Don't Stop The Music
2. Nicc Johnson & Beatmaster G – The Boogie (El Faraon Mix)
3. Husky – Afro Attack
4. Andrew Chibale – Little Chicago
5. Paul James – You Are
6. Nicc Johnson & Beatmaster G -The Boogie (Original)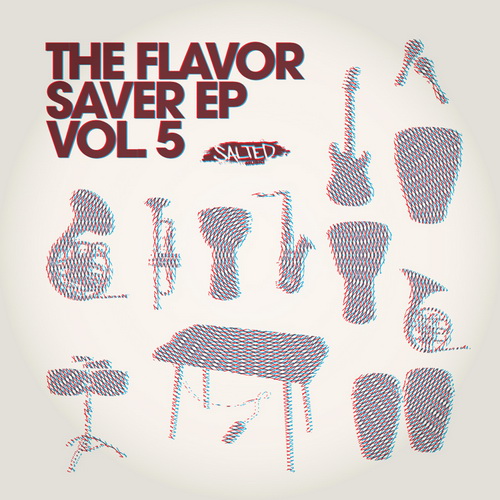 Release Info
Already receiving full support from the likes of Osunlade, Mark Farina, Mr. V, Hardsoul, Grant Nelson, Christian Alvarez, Inland Knights, Richard Earnshaw, Dave Mayer, Nathan G, Julius Papp, Chris Todd, Danism, Jask, Joshua Heath, Da Sunlounge, Russell Deeks (IDJ mag), Tom Hoch, Fabio Tosti, Chris Samba and many many more.
The Flavor Saver series is back and in full effect serving up a tasty blend of tracks for all occasions!
Deep, afro, funk and jackin flavors are all on the menu here. Depending on your mood, pick your choice and we hope you enjoy these lovely little treats!
Please support indie labels and DO NOT copy or share! Respect and rock the disco-tech!
f'in dope ep!

Osunlade
THIS whole package has something for everybody but the minute I heard Dont Stop by Thor... I WAS IN!!

Mr. V
Soooo sweeeet!

Paris One
Don't Stop is the winner on this record. Afro Attack is solid musically...

Joshua Heath
Don't Stop and Little Chicago are the jamz for me. You Are is also quite nice.

Still Rob G
EXPLORE MORE SALTED MUSIC