SLD002: Writers Block EP – Joshua Heath
Release date: January 10, 2009
1. Agent Blue
2. Just Funk Me Already
3. Heartache (Original)
4. Heartache (Tech Mix)
5. Heartache (Funk Mix)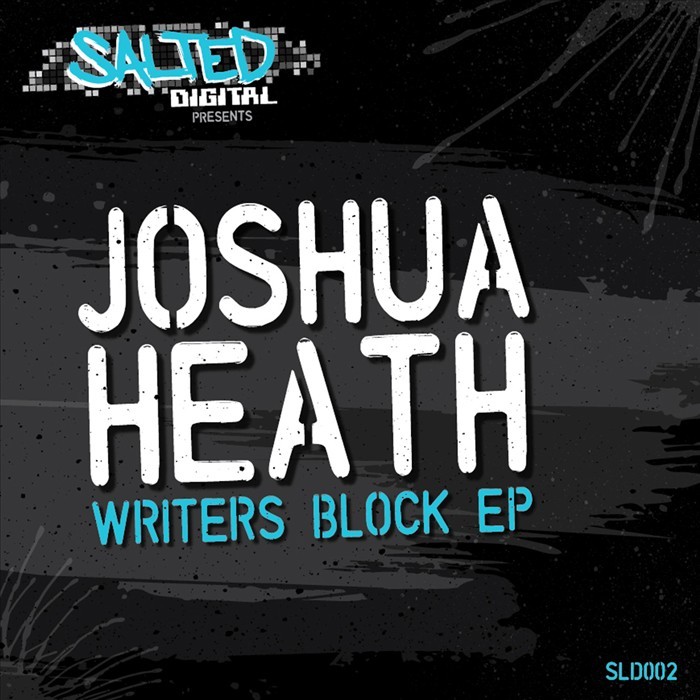 Release Info
After 2 stellar and successful releases on Salted Music, Joshua Heath is back with another stunning release!
We are thrilled to present the Writers Block EP featuring a solid package of underground treats just in time for the holiday season…
Agent Blue starts things off with a killer gritty B-line while the synth textures build and a blues tinged vocal hook elevates things to higher level.
Just Funk Me Already locks into the underground disco influence with a funky ass live bassline that keeps things moving along steadily while dubbed out synth stabs and swells float in and out creating a moody atmosphere before Josh's Funk Me vocals kick into gear…
Heartache comes with the funk! This is one for the dance floor complete with guitar, horn hits and james brown-esque vocal snippets all building up to a climactic breakdown that explodes into uplifting territory. The Tech Mix effectively does just that and keeps things minimal while the Funk Mix rounds things off with a mid-tempo breakbeat bounce!
EXPLORE MORE SALTED MUSIC