SLT062: Bigger Funk EP – J&M Brothers
Release Date: April 16, 2013
1. Bigger Funk
2. I Need You
3. Over You
4. Road Runner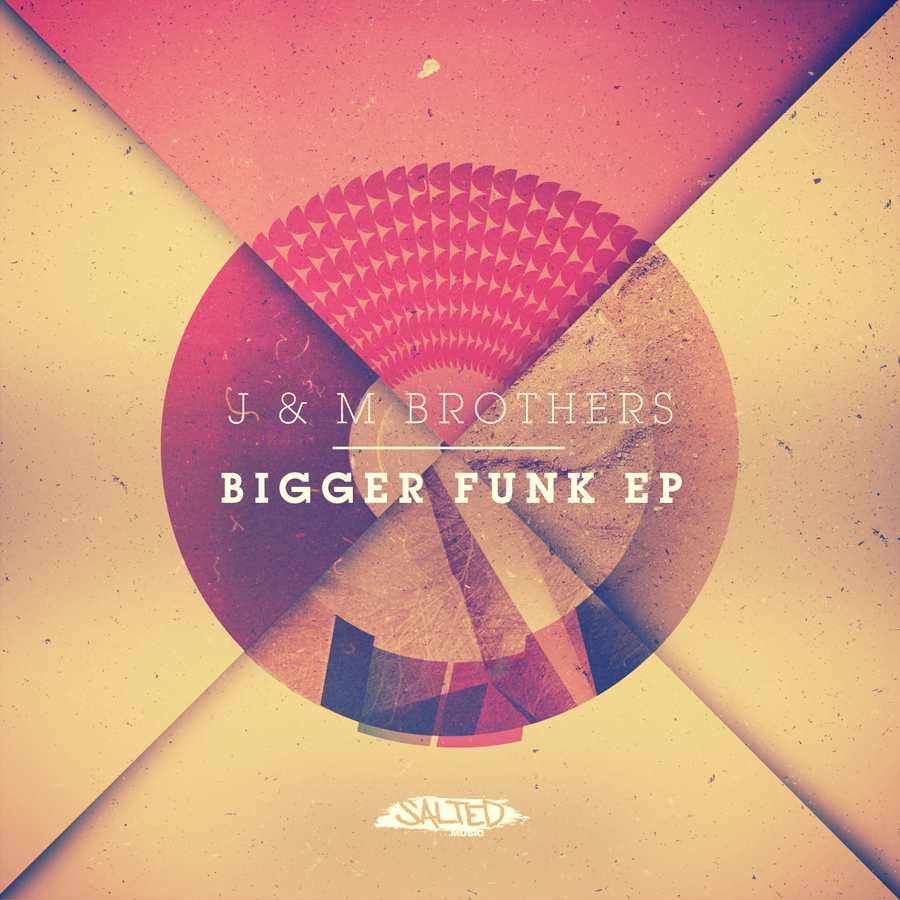 Release Info
J&M Brothers make their return to Salted with a healthy dose of funk flavored grooves and some deep jams, veering away just a little bit from the standard formula and favoring a more live and bouncy approach, this EP takes us back to simply enjoying music for how it makes us feel, as well as making us dance.
"Bigger Funk" dives into a straight up feel good 90's funk territory, big bouncy beats pave the way while warm chords, horn hits and funky vocal snippets keep things moving along.
"Lets Do It" has a deep chunky dance-floor hypnotic feel with a steady groove and layers of cool keyboard melodies and organ stabs.
"Over You" is a deeper blues joint with a smooth and soulful yet haunting vocal hook and a laid back feel to it.
"Road Runner" gets back to the cool funk sounds with its rockin live drums and steady yet subtle elements all building up throughout this booty-shaking boogie provoking little jam.
Cool music, thanks!

DJ Sneak
Wicked. Bigger Funk is a proper old school house music. Reminds me of Pete Heller. Good one :)

Dj Schwa / Shades of Gray
Damn Salted Isn't playing around this year huh?!

Mr.V
Supporting this HEAVY!! Bigger Funk does the bizz!

Groove Assassin
Very solid EP. Each track has it's own unique personality. Nice one!

Evan Landes

Groove Junkies
EXPLORE MORE SALTED MUSIC