SLT013: Let Me Be – Miguel Migs
Release date: November 1, 2007
1. Miguel Migs Petalpusher Dub
2. Miguel Migs Petalpusher Vocal
3. Karol XVII & MB Valence E-Dub
4. Karol XVII & MB Valence Remigs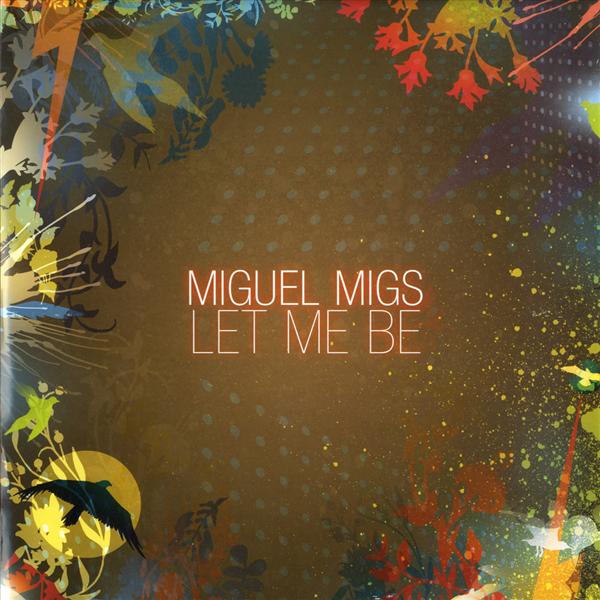 Release Info
Salted Music is happy to serve you the 3rd single from Migs highly regarded new album "Those Things". "Let Me Be" features the soulful vocals of Fred Ross (currently the lead vocalist for the legendary "Family Stone" band). Migs has been bangin this one for sometime now with enthusiastic responses from dance floors and trainspotters all across the planet! Already causing quite a stir among the few DJs who have it, you are now in possession of this hot little gem. Yes you are special! So now lets break it down.
Migs petalpusher dub turns on the heat for some deep, funky, upbeat dance floor appeal with key ingredients consisting of a warm, round, bumpin bassline, vocal snips and sax riffs floating in and out combined with smooth synth stabs and guitar licks all meshing together for an urban dance floor stompin dub!
Migs Petalpusher vocal is in a similar vein as the dub while utilizing the full vocal and staying true to the original album version of the song.
Karol XVII and MB Valence E-dub provides ample amounts of dance floor pressure and tech appeal. A thick and techy bassline drives this electronic edged late night remix and toughens up the vibe using minimal vocal elements and leaving the main focus on the dirty groove!
Finally, the Karol XVII and MB Valence Remigs utilizes similar elements as the dub while keeping more of a huge funked out sort of vibe and going for more of a main room appeal perfect for the larger club madness!
EXPLORE MORE MIGUEL MIGS MUSIC