SLT027: Melbourne Shuffle EP – Nathan G
Release Date: February 23, 2010
1. 88 Keys To Love
2. Back to the Future (Luvbug Prime Time Rub) – Nathan G feat. Blackfrog
3. Get On Up
4. The Underground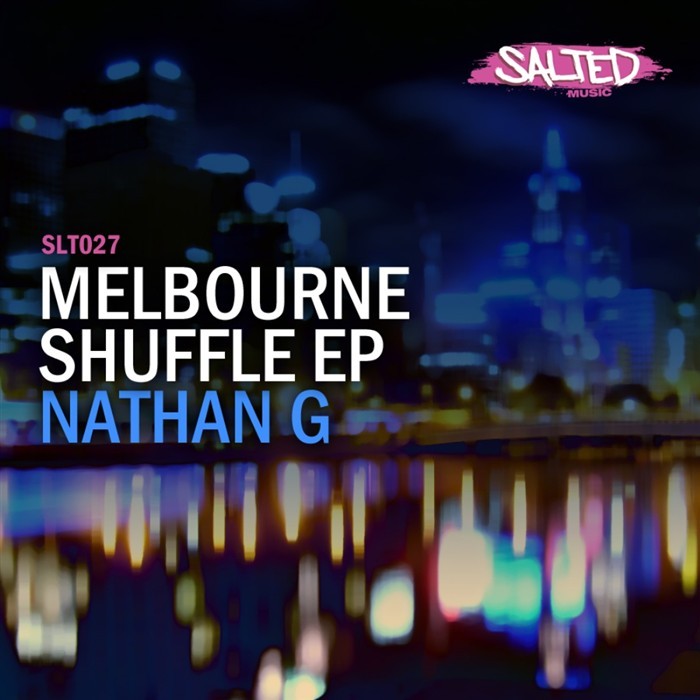 Release Info
Salted is stoked to welcome back Nathan G with a stellar 4 track ep!…. This one is filled with fun and funky disco influence as well as classic house music flavor!
Featured on Migs latest mix comp 'Get Salted Vol. 2', "88 Keys To Love" is a dance floor thumper for those who like to get down with an old school hip-house feel thrown in your set…
"Get On Up" is a funkified uplifting cut with a touch of 80's essence, while "Back To The Future (Luvbug Prime Time Rub)" brings a little grit and bump to the package with a tech edge and a nostalgic vocal hook… We finish things off with "The Underground", a little disco fueled joint complete with a funky live bass groove, quirky synth riffs, enthusiastic crowd cheers and melodic vocal snippets…
Enjoy and remember to live with a little flavor in your shuffle! Please support indie labels and DO NOT copy or share! Respect and rock the disco-tech!
EXPLORE MORE SALTED MUSIC