SLT254: FREE – Lisa Shaw
Release date: March 10, 2009
01. Better Days
02. Honey
03. Find The Way
04. Like I Want To
05. Free
06. Music In You
07. All Night High
08. Feel
09. Can You See Him
10. I'm Ok
11. Tomorrow
12. Inside My Love
13. Sky High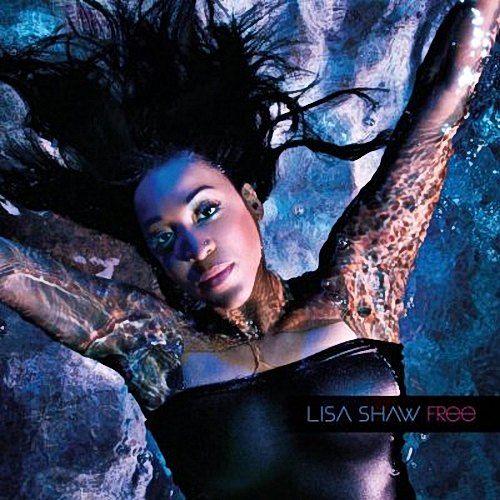 Release Info
"Free" is the beautifully crafted and eagerly awaited second artist album from the lovely Lisa Shaw. Written and produced by Dave Warrin and Lisa Shaw featuring guest producers Miguel Migs, Ethan White and many more…
"Free" is the beautifully crafted and eagerly awaited second artist album from the lovely Lisa Shaw. Written and produced by Dave Warrin and Lisa Shaw featuring guest producers Miguel Migs, Ethan White from Tortured Soul and Tim K, "Free" is Lisa's latest studio effort since her debut album Cherry on Naked Music released in 2005.
Throughout her career Lisa Shaw has been a proven staple in the deep house world. She has helped define an era with her releases on Naked Music and Salted Music, including the worldwide underground hit "Always". She has worked with a heavyweight list of producers including the likes of Miguel Migs, Jay Denes, Fred Everything, Julius Papp, Tim Kvasnosky (Home & Garden), King Britt, DJ Smash Hunter and many others. Since 1994 she's had over 40 releases to date released on labels including Naked Music, Om, Salted, RCA, Grand Central UK, Ministry of Sound, Virgin UK, Astralwerks, NRK and WAVE. She has also performed globally with Miguel Migs, Petalpusher LIVE, Andy Caldwell, Fred Everything, DJ Jask and JT Donaldson.
In a climate where everyone seems to follow the trends Lisa delivers a refreshingly soulful collection of work and remains true to her roots. Lisa Shaw has delivered a thirteen track masterpiece, which is destined to become a classic album, touching all those that hear it.
EXPLORE MORE SALTED MUSIC