The Flavor Saver EP Vol. 6
SLT043: The Flavor Saver EP Vol. 6 – Various Artists
Release Date: February 14, 2011
1. Franksen and Tom Wax feat. Mike Romeo – Get Loose
2. The House Inspectors & Lunabass – You Got Me
3. Homero Espinosa & Kevin Kind – Go Dance
4. Steve Littlemen – Don't Call Back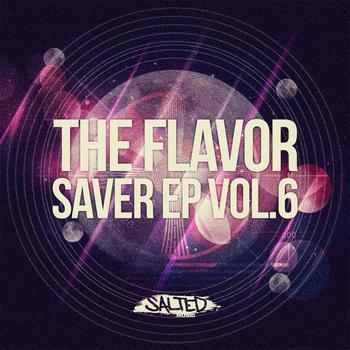 Release Info
Already receiving full support from the likes of Jamie Lewis, Mr.V, Mark Farina, Soulmagic, Jask, Russell Deeks (IDJ MAG), Raul Campos (KCRW), Nathan G, and many many more.
The Flavor Saver series continues with its 6th installment of diverse dance music artistry which consistently features a wide range of talented artists.
Franksen and Tom Wax contribute "Get Loose" with its infectious tracky groove and captivating spoken word style vocal breakdown, kicking things off with a little underground edge.
The House Inspectors & Lunabass take things in a more fun and funky direction with the uplifting track "You Got Me".
Homero Espinosa and Kevin Kind deliver "Go Dance" with its minimal jazzy feel including synth stabs and horn melodies along with subtle percussion.
Steve Littlemen brings the bounce with "Don't Call Back" featuring plenty of cut up vocal snippets, a super sub B-line and chopped up musical elements for a laid back yet jackin' style sound.
EXPLORE MORE SALTED MUSIC