Those Things feat. Lisa Shaw
SLT011: Those Things EP feat. Lisa Shaw – Miguel Migs
Release Date: 2007
1. Original Album Version
2. Simon Grey Phase II Vocal
3. Migs Salted Dub
4. Scott Wozniak's Deep in NYC Vocal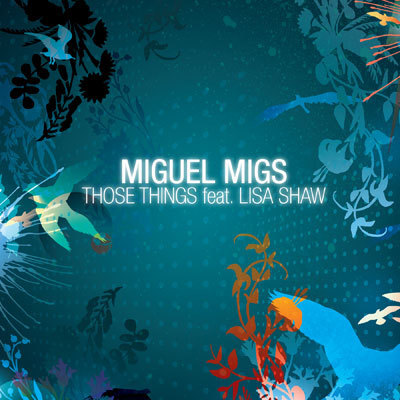 Release Info
'Those Things' is the feature track and the second single from Miguel Migs new artist album titled 'Those Things'. Featuring the lovely vocals of the talented and vibrant Lisa Shaw, this one has been turning heads for quite sometime now. Migs and Lisa have been performing this song live with amazingly hyped and supportive responses to enthusiastic crowds and dance floors all over the planet! Already causing quite a stir among the few who posses this little gem, Miami is going to be that much hotter with this one! So lets get down to it!
First up is the 'Original Album Version' with an electronic edge combining old school funk elements with new school synth textures and melodies all backed up by some tough and dirty bumpin' house beats. Simon Grey flips the script and takes us on a ride into old school disco inspired territory with an impressive musical styling that showcases his unique and complex arrangements and change ups.
Migs' Salted Dub Deluxe provides ample amounts of dance floor pressure and funk appeal. Staying close to the same vibe and flavor as the original while using minimal vocal elements leaving the main focus on the dirty groove! Then to finish things off, Scott Wozniak takes control and delivers a straight up NYC style deep house stomper! A bouncing bass line bumps on top of some crisp and tight Wozniak beats while a bubbly organ key progression sets the tone and sits nicely underneath the vocal all together maintaining a steady groove and keeping the energy moving.
EXPLORE MORE MIGUEL MIGS MUSIC