The Northern Lights EP Vol. 2
SLT034: The Northern Lights EP Vol. 2 – Phonic Funk
Release Date: July 6, 2010
1. Musica
2. The Organ Track (Phonic Funk & Bright Coffee)
3. Cru
4. I Want You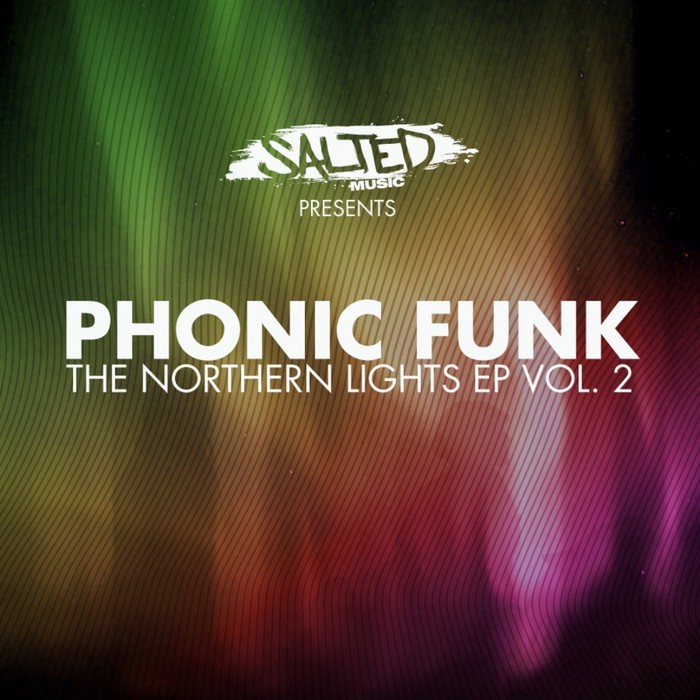 Release Info
After the success of the first release, Phonic Funk is back with the second installment in The Northern Lights series.
Already receiving full support from Hardsoul, Johnny Fiasco, Inland Knights, Groove Junkies, Jask, Andy Ward, Neil Aline (Chez), David Harness, Jeff Craven (Large) and many more!
Top notch production with plenty of musicality and dance floor appeal is what we have here, and Phonic Funk brings the summer heat with this epic 4 track EP!
'Musica' starts things out with its bumpin' late night Latin flavor. Chopped up rhythmic vocal snippets sit on top of a stripped down yet infectious and effective groove.
'The Organ Track' has a fun Latin feel to it with an uplifting organ solo (as you may have guessed by the name) reminiscent of that classic Soulfuric type of sound.
'Cru' dives into instrumental deep, bouncy and jackin' territory with a huge thumpin' bassline and bleepy synth melodies.
And to finish things off 'I Want You' changes the mood with a hypnotic feel driven by a funky bassline. Filtered vocal snippets and swelling pads flow in and out over deep chord stabs and stripped down beats.
Please support indie labels and DO NOT copy or share! Respect and rock the disco-tech!
Killer 4 tracks... ALL 4 are SPOT ON!!

Johnny Fiasco
Sexy sexy vibes... i like!

J Boogie
The Organ Track is dope!

Neil Aline

Chez Music
I really like the Cru track. Very good!

David Harness
Cru is perfect for rock the dance floor!

Villa Gombao Inc
EXPLORE MORE SALTED MUSIC