The Flavor Saver EP Vol. 3
SLD004: The Flavor Saver EP Vol. 3 – Various Artists
Release Date: June 16, 2009
1. Andrew Chibale – Salsa Training
2. Joe Pompeo – Can You Feel It
3. New Mondo – 909 (Moving Deeper Remix)
4. Jeff Daniels feat. Kym & Lex – Lost Without Your Touch
5. Jeff Daniels feat. Kym & Lex – Lost Without Your Touch (Dub Mix)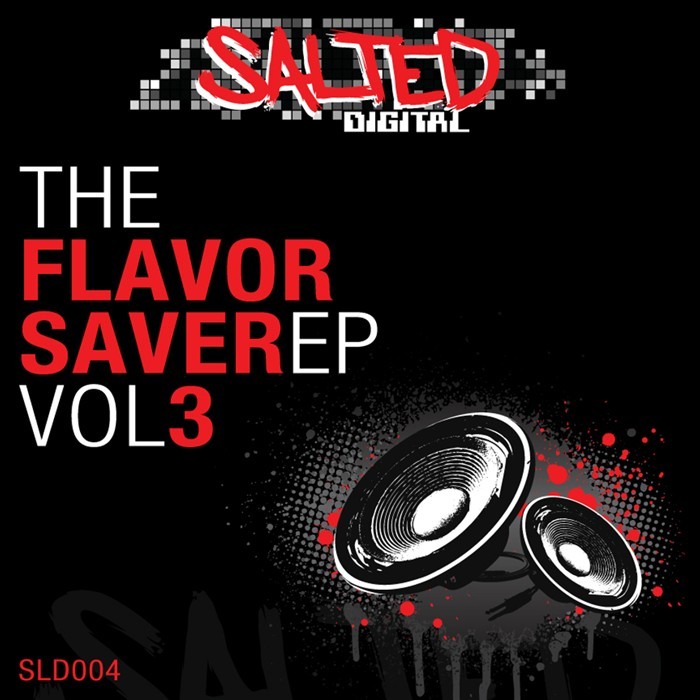 Release Info
Already receiving massive support from the likes of Danny Krivit, DJ Spen, Richard Earnshaw, Colette, Jask, Fred Everything, Rasmus Faber, Hardsoul, julius papp, David Harness to name just a few.
The Flavor Saver is back with Volume 3 in our series that delivers a wide range of styles crafted by a variety of talented artists.
From the percussive and piano filled summer, silky, latin groove of "Salsa Training" by Miami's Andrew Chibale, to the flavorful funked out bounce of Joe Pompeo's, "Can You Feel It"…. Along with the old school, early 90's deep house influenced "909" by New Mondo with its catchy bassline and warm synth pads (keep an eye out for their up coming album Total Control), and finishing things off with the electrofied dreamy vibe of "Lost Without (Your Touch)" by Vancouvers Jeff Daniels.
EXPLORE MORE SALTED MUSIC