SLT195: Get Salted Volume 1 – Miguel Migs
Release Date: September 27, 2005
01. Back In My Life
02. Thru See
03. If You Don't Know Me By Now
04. Keep The Funk Alive
05. House the Joint?
06. One Chance
07. Feel
08. Spread the Love
09. Remember
10. Like This
11. We Will Turn You
12. Down With It
13. Tiny Forces
14. Dust See
15. So Hot
16. For the People by the People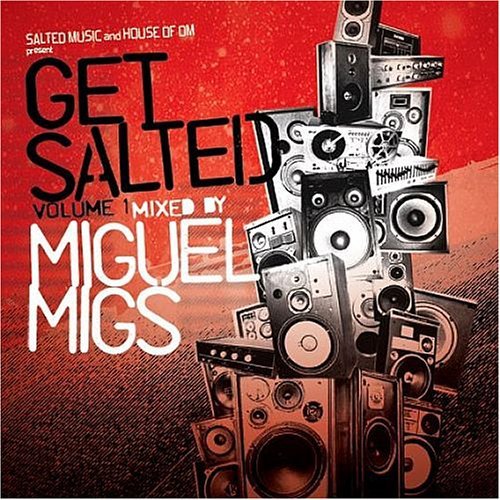 Release Info
Get Salted Vol 1 is a continuous mix for your listening pleasure consisting of 16 deep and funky house tracks carefully selected and seamlessly put together by Migs, created to be enjoyed morning, noon or night.
While it certainly has the bumpin, groovy beats fit to inspire the dance floor, 'Get Salted Vol 1' goes beyond the club friendly vibe, inviting listeners to submerse in its soulful, smooth diversion wherever they may be. When Migs set out to select tracks for the compilation, his ultimate goal was to create a cohesive flow of music that could reach many types of music lovers. 'Get Salted Volume 1' effortlessly brings together deep house tracks from exciting and fresh underground artists, and features two unreleased remixes Migs has done of songs by up-and-coming Salted Music artist Chuck Love.
Please support indie labels and DO NOT copy or share! Respect and rock the disco-tech!
EXPLORE MORE MIGUEL MIGS MUSIC