SLT252: Those Things – Miguel Migs
Release date: March 20, 2007
01. So Far
02. Make Things Happen
03. Can't Get Through
04. Mesmerized
05. Those Things
06. Sometime
07. Get Down
08. Let Me Be
09. Fire
10. Shake it Up
11. Body Never Lies
12. Side to Side
13. Giving it All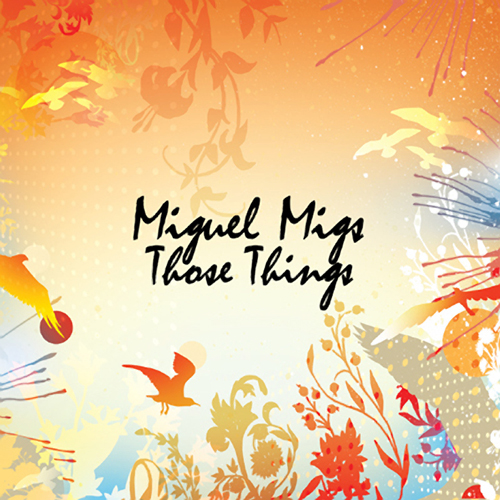 Release Info
Those Things, the anticipated sophomore artist album by electronic music's soulful maestro Miguel Migs, is the long awaited follow up to the internationally acclaimed 'Colorful You'( released in 2003 on Astralwerks/ Naked Music) which has sold over 55k WORLDWIDE!
Those Things finds Migs meandering into the old school funk and soul side of the dance music spectrum focusing on his trademark high caliber production and tasteful quality song writing that he is best known for. Drawing inspiration from his diverse musical taste and background, Miguel serves up a tasty blend of 13 original songs featuring an all star line up of special guest vocalists, including Reggae legend Junior Reid, Sadat X from Brand Nubian Fame, Aya of Sweetback and Naked Music, Lisa Shaw, Tim Fuller, and Fred Ross from Sly and the Family Stone.
The result is an album that takes you on a ride through a unique listening experience crossing the boundaries of dance music with a sound that Miguel has seamlessly blended together.
His recordings have consistently slid into the crates of top notch disc jockeys across the globe making waves in the underground circuit and landing on hype charts internationally. Having worked with major label artists such as Macy Gray, Lionel Ritchie and Britney Spears. Miguel additionally has released numerous highly successful mix CD compilations on labels including Defected, Naked Music, Southport Weekender and NRK.
EXPLORE MORE MIGUEL MIGS MUSIC