The Skyline Vault Remixes Part 1
SLT063: The Skyline Vault Remixes PT1 – Miguel Migs
Release Date: May 21, 2013
1. The Distance feat. Aya (Balcazar & Sordo Remix)
2. Lose Control feat. Lisa Shaw (Dave Mayer Dub)
3. Everybody feat. Evelyn "Champagne" King (Arco Remix)
4. The Distance feat. Aya (Thor Poolside Nude Vocal Mix)
5. The Distance feat. Aya (Thor Deep Soca Tech Dub)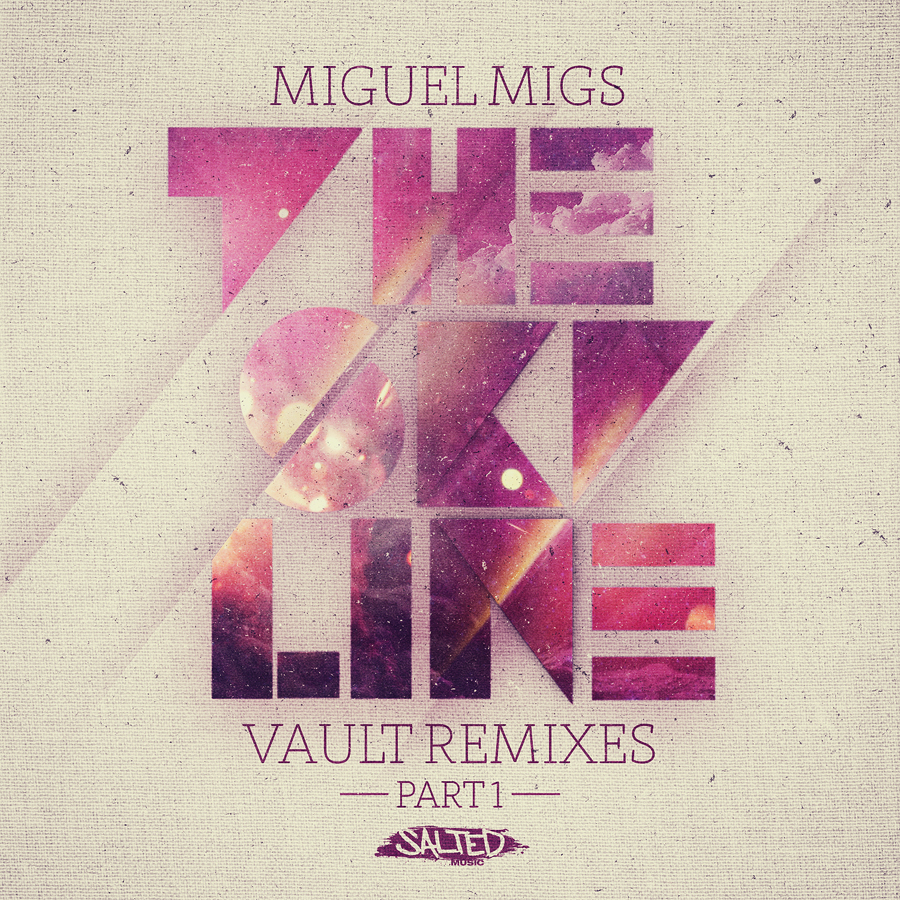 Release Info
Migs' most recent artist album 'Outside the Skyline' was released in 2011 on Om Records and Salted Music and saw ample amounts of love and support from a wide range of industry and music fans alike. The album showcases a diverse range of musical styles and quality song craftsmanship featuring an impressive array of top notch special guest vocal talent.
'The Skyline Vault Remixes' aims to finally release some previously unreleased remixes crafted by some talented producers sharing their reinterpretations of various songs taken from the album.  The Balcazar & Sordo remix of 'The Distance' flirts with a more nu-deep meets nu-disco sound featuring a dirty bass groove and some haunting synth melodies, with loads of deep pads and chopped up vocal parts.
Dave Mayer brings the dance floor thump with a seriously wicked and bouncy bassline, cut up rhythmic vocal snippets and stripped down synth stabs all filtering in and out for an effective Dub version of 'Lose Control'. Arco takes things into a soulful and deep direction with his remix of 'Everybody' while straight forward tight beats and cool chord progressions keep things moving along. Thor's versions of 'The Distance' veer between soulful, deep and techy with hints of classic Naked Music style influences and plenty of warm melodic elements in his Poolside Vocal and Soca-tech Dub. We hope you find something to play and enjoy, many thanks and much love!
Wonderful...

Danny Krivit
HOT ASS REMIX pack!!! Big Push from me!

Mr.V
Another tight sounding bunch!

Nickodemus
The Distance (Thor Poolside Nude Vocal Mix)

Dj Sneak
Sa--weeeeet!!!

Johnny Fiasco
EXPLORE MORE MIGUEL MIGS MUSIC