Jingo
TnT Inc. vs. Alex Dimitri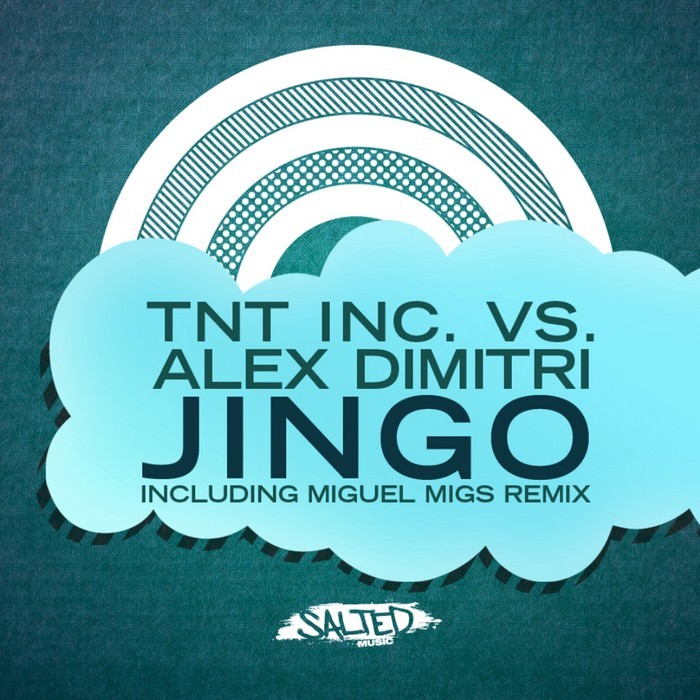 Available at: Traxsource | Beatport | iTunes
SLT036: Jingo – TnT Inc. vs. Alex Dimitri
Release Date: August 18, 2010
1. Miguel Migs Salted Remix
2. TnT Inc. Alternative Concept Dub
3. TnT Inc. Classic Mix
4. TnT Inc. Afro Concept Mix
5. Alex Dimitri South Soul Original
6. Alex Dimitri South Soul Dub Beats
Release Info
After sitting firmly at #1 on Traxsource as a promo for 2 full weeks, we are thrilled to finally make this stellar release available to everyone!
Already receiving massive support and plays from the likes of King Britt, Grant Nelson, Mr. V, Tony Humphries, Julius Papp, Dutchican Soul, Dave Mayer, Inland Knights, LawnChair Generals, Nicolas Matar (Cielo), Jask, Phonic Funk, J Boogie, Sonny Fodera, Christian Alvarez, Raul Campos (KCRW), Nathan G, Dario d'Attis, Neil Aline and many more!
The summer season is in full swing, so we found it appropriate to serve you this tasty little piece of sunshine.
Not much of a description is needed here, as the classic well known and adored 'Jingo' gets the throwback remake treatment by producer's TnT Inc. and Alex Dimitri.
Just in time for your summer sets with mixes ranging from peak time, classic house, minimal afro vibes to laid back and subtle stripped down grooves.
Lighten up, relax, change your latitude and enjoy some summer vibes! Please support indie labels and DO NOT copy or share! Respect and rock the disco-tech!
Artist Feedback
Mr.V – DUDE THIS WHOLE PACKAGE IS DOPE! Great job by the whole team on the remixes, love the updated versions to this classic. FULL SUPPORT.
King Britt – You can't go wrong with this classic. Migs' and TnT are tasteful choices for the ladies!
Inland Knights – Tasteful remixes…going with the Migs remix and Alex Dimitri original.
Johnny Fiasco – Slammin!
Tony Humphries – Nice remake of this classic. Afro Concept will work best in my summer sets.
Raul Campos – Migs brings it again! I love to see a label that doesn't slow down. The heat keeps coming!
Peter Christianson (LawnChair Generals) – It's a classic. Miguel really takes it with his mix. Nicely done!
Nathan G – Miguel's Remix is well done! Sounds like a fun Summer party I'd love to be at! Will have that chant echoing in my head all day now!!! Full support!
Yogi & Husky (Random Soul) – It's all about Miguel's mix on this one…deep drums and a funky guitar groove that has the crowd chanting JINGO! All over it!
Grant Nelson – Perfect for the summer nights!
Aaron Ross -LOVE IT!
J Boogie – Dope remix. one of my favorite classics!
Sonny Fodera – The Migs remix is FIRE!!!
Christian Alvarez – Solid. Miguel's Remix for me. Will deffo support this summer.