The Flavor Saver EP Vol 13
Various Artists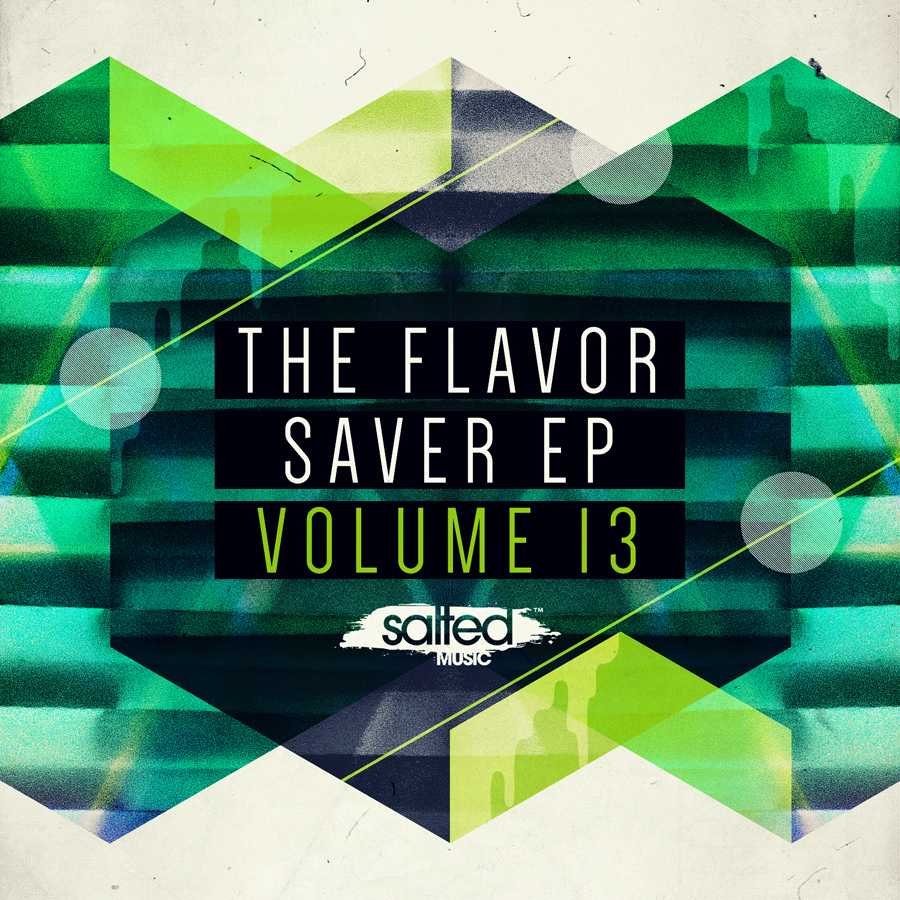 Available at: Traxsource | Beatport | iTunes
SLT076: Flavor Saver EP Vol 13 – Various Artists
Release date Sept 9, 2014
1. Stuart Ojelay – Remember The Good Times
2. Steve MIll – Sextuff
3. SerafimOff – A Little Troubles
4. Joey Reverence – Good To You (Sunday Dub)
Release Info
The Flavor Saver EP series is back with our 13th installment and yet another round of diverse offerings for your musical pleasure.
Stuart Ojelay gives us a dance floor stomper with Remember The Good Times' a chunky low end, sharp chord stabs and a pitched down vocal hook with impact.
Steve Mill brings some musicality flow to the table on 'Sextuff' with moody filtering organs leading the way while chopped up rhythmic vocal bits weave in and out.
SerafimOff contributes a funk fueled joint with 'A Little Troubles", plenty of effective percussion layers, horn melodies and old school funky elements at play.
Joey Reverence finishes things off with 'Good To You', a smooth soulful groove rolls along as warm chords, big claps and spacey vocal layers combine.
We hope you enjoy!
Artist Feedback
Tony Humphries (Jacko): Nice hyped tracks!
Mark Farina: Nice again.
Andy (Inland Knights): Remember The Good Times track for me!
Soulmagic: Big fan of Remember The Good Times.
Wesley S (Tool Room Records): NICE SELECTION!
Mr.V: NICE Pack!
Richard Earnshaw: Cool jams…another fine Flavor Saver!
Christian Alvarez (Delecto Recordings): Charting Remember the good times and Sextuff in my August Traxsource top 10.
Sam Divine (Defected): Remember The Good Times – great VA!
Greg (Hardsoul): Remember The Good Times… nice!!!
Franksen (YOUFM): Demandingly sexy and raunchy like a good house club at dark.
Da Sunlounge: Some nice tracks here.
Sebb Aston: 4 pure bombs!
DJ Neil Pierce (Rhemi Music): Solid Ep… Will Support!
DJ Mes (GuestHouse Music): All good jams! Remember the Good Times and A Little Trouble are the standout picks for me.
Dave Mayer: Favorite "Remember The Good Times". Dope tunes on this one!
Soledrifter: Good To You for me. Great summer tune!
Seb Skalski (SpekuLLa Records): Nice package, all tracks are cool!
Nick Haussling (Warner Bros. Records): Nice cuts. Flavor Saver once again!
Rob Paine (Worship Recordings): Solid Ep. I like the "Good To You" tune as well but "Remember The Good Times" is the one for me.
Michael Fossati (Spiritofhouse.com): Another top-notch truly eclectic EP in the stunning "Flavor Savor" series… the funktastic "A Little Troubles" is a true dance floor gem…
Arco: Another nice classic Salted selection!
Nick (Groove Assassin): Slammin EP!!
Husky (Random Soul): Favorite "Good To You". Some groovy melodic tunes.. feeling the vibe.
Craig Bartlett (LAMERICA UK): I love these top notch once again.