Honey
Lisa Shaw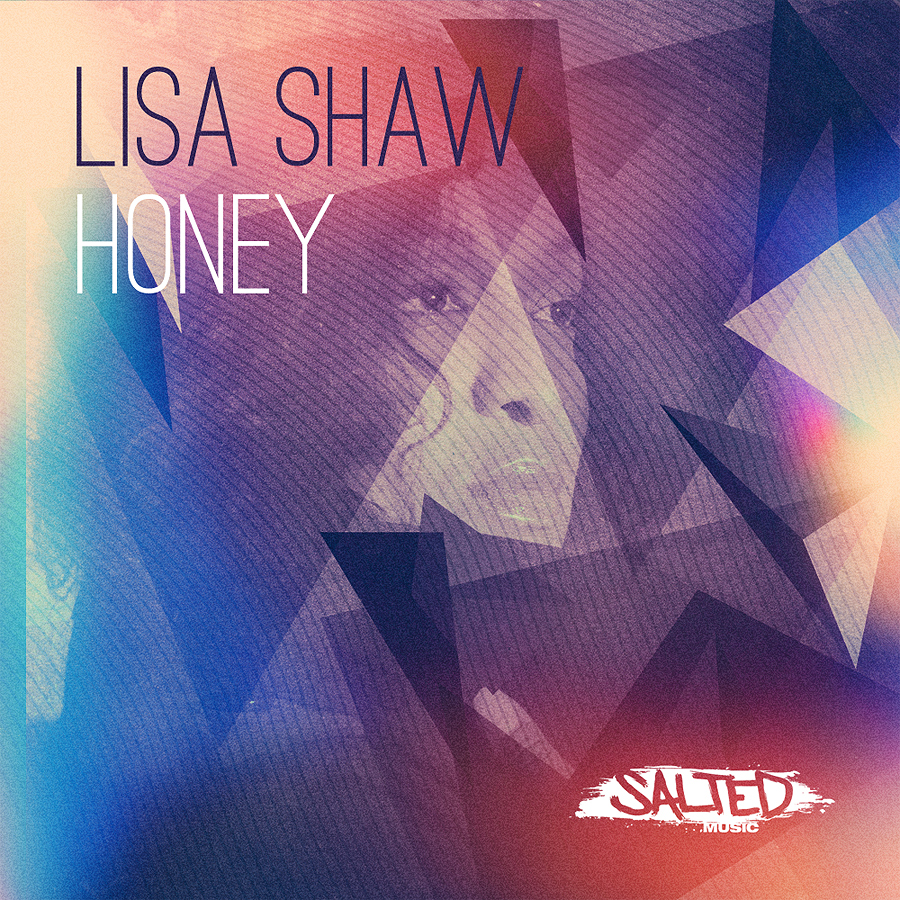 Available on: Traxsource | Beatport | iTunes
SLT052: Honey – Lisa Shaw
Release Date: February 9, 2012
1. Honey (Petalpusher Downtown 100bpm Vocal)
2. Honey (Mr. Moon 80's Vocal Remix)
3. Honey (Mr. Moon Soul Deep Dub)
4. Honey (Da Sunlounge Remix)
5. Honey (Evren Ulusoy's Salted Dub)
6. Honey (Dave Hernandez Dub)
Release Info
Our latest offering is the delectably sweet sounds of 'Honey' taken from Lisa's highly acclaimed album 'Free'.
With remixes ranging from slower Nu-Disco flavors to Soulful and Deep sounds, exploring many different tempos along the way, we hope you find something to please your personal palette here.
Please support indie labels and DO NOT copy or share! Respect and rock the disco-tech!
Artist Feedback
François K: Terrific package with lovely vocals, I am quite sure this will get a lot of play, especially the Mr Moon 80's mix.
Danny Krivit: Nice one :)
Tony Humphries / Jacko: Lovin' this new Lisa Shaw song! The downtempo mix is wicked!
Mr.V: Mr. Moon Soul Deep Dub is the one for me. FIRE!
Soulmagic: Another flawless package for the Salted camp. We love the Da Sunlounge remix + Migs Downtown 100 bpm Vocal the most but every single remix is quality!
Dj Schwa / Shades of Gray: Awesome stuff here!
Rasmus Faber: Lovely release, support from Rasmus Faber
Nickodemus DeSimone: Petalpusher Mix is classic 98.7 material! Love the Mr Moon Mix as well.
Giom: The Dave Hernandez dub is my favourite here. Thanks guys
Andy Ward: Bad !! Love the downtempo business and the vocal is of course stunning!
Groove Assassin: Salted back with a bang! Heavy package of mixes to boot! Full Support!
Kiko Navarro: I like the slow tempo mix from Miguel and the Dave Hernandez Dub, thanks!
Seb Skalski: Mr. Moon & Petalpusher mixes are Cool!!!
Dave Mayer: LOVE IT!!! Hard to choose a favorite mix.
Jay-J: Always Tops!!
Jay West: Very nice! diggin simon's mix as well.
Arco: This is very cool strong EP!I love all tracks!WOW Really amazing..Will play,100% support!
Tom Buck: Comments: Petalpusher downtempo mix is as cool as it gets and what I'm all about!
Joshua Heath: Petalpusher and Hernandez mixes are my picks.
Christian Alvarez: Great set of deep mixes. Sweet at Honey.
Richard Earnshaw: Mr Moon on point…very nice!
Henri Kohn: Petalpusher and Hernandez Dub for me. Well done!
Venus Kitagawa-Stojsic: wow 100 bpm is surprisingly nice! will try to use deep dup on Club Finnair in May; the Petalpusher may work on American Airlines' Metro channel.
Dutchican Soul (Niels): One of my favorite songs from the album! Love the Petalpusher mix and Mr. Moon Dub.. Will be playing this out!
Trevor Mac: Really like this – always liked Lisa Shaw's vocals. Downtown and Mr Moon mixes for me.
Deli-G: Loving The Downtown 100bpm and Dave Hermando Mixes.
Yogi & Husky (Random Soul): Evren's mix all the way…dope groove. will be rocking this for sure.
C&M productions: Our fav. mix is Evren's Dub and also the 100bpm vocal mix.
Paris One: Another great release !! Full support from Paris-One Deeper and Me. Vincent "Deeper".
Chris Samba: Deepness in full effect!
Darren Holland: Mr Moon's Mix is the shiiiiiiiiiiiiit! ;-)
Juan Sunshine: This is HOTTTT..LOVE ITTTT
The House Inspectors: Love these mixes, Petalpusher always a fav. Mr Moon's edits are for my liking as is Da Sunlounge. Deep and nasty… Yessir!
Ricardo da Costa: Amazing vocals…
James Dexter: Great release guys, loving Soul Deep Dub, and Evren Ulusoys Dub.
Nathan Lee (Hed Kandi): Wicked!
Parrish Wintersmith: Da Sunlounge is the one for me!!!
Michael Fossati: Lovin' the downtempo Petalpusher rub… delectable smooth rhythms, lush melodies and Lisa Shaw's unmistakable vocals make this something special.
Antony Angell: Petalpusher are back will a brilliant remix.
Jeff Craven: Great package of remixes here. something for everyone. My favorites on first listen are the Mr. Moon 80s Remix and Evren Ulusoy Dub. The downtown vocal is great to chill with as well!
Micky More: Very nice Package! Supporting!
Dario d'Attis: This project is made for love…and I love it! All mixes sounds great. Mr. Moon is my one favorite on it.