Get On Down Remixes
Dutchican Soul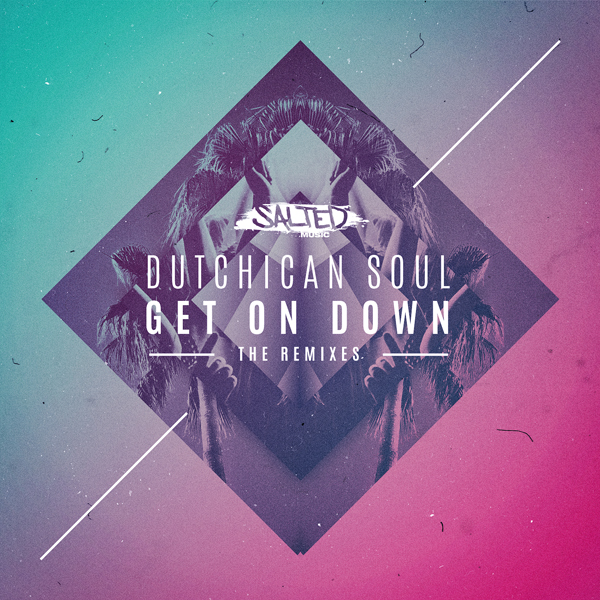 Available at: Traxsource | Beatport | iTunes
SLT068: Dutchican Soul – Get On Down Remixes
Release Date: Nov 5, 2013
1. Yogi & Husky's RSR Remix
2. Yogi & Husky's RSR Instrumental
3. Arco Remix
4. Pasha No Frost Get Down Boogie Mix
5. Kolya Smart Remix
6. D-Refection Remix
Release Info
Dutchican Soul's fun and funky party jam "Get On Down" gets the remix treatment, with a wide variety of styles to choose from.
From deeper grooves to dance floor heat and classic funk with disco tinged vibes, this package has various flavors to choose from depending on the occasion…
Enjoy!
Artist Feedback
Jamie Lewis (Purple Music): All are good!
Mr.V: Yogi & Husky Mixes are dope!! Took a strong listen and it grew on me quick. def spins.
Andy (Inland Knights): D Reflection for me…
Richard Earnshaw: Quality jam!
Tony Humphries / Jacko: Very nice funky tracks!
Da Sunlounge: Nice set of remixes here. Will be supporting some of these in my sets for sure.
David Penn: I like it!
James Dexter: Nice package here. Arco mix is the pick for me, but also feeling Yogi and Huskys mix.
Dj Schwa / Shades of Gray: Arco and D-Reflection remixes are wicked.
Karol XVII & MB Valence: Pasha No Frost Get Down Boogie Mix is the pick of this package.
Jeff Craven (Large): Kolya Smart Remix for me guys….nu dance heaven!
Manuel Sahagun: Great work by Kolya!
Nicc Johnson (Pacha Ibiza / Ibiza Global Radio): Arco and RSR mix rub me the right way!
Seb Skalski: Arco Mix for me Thnx!!!
Jask: Yogi & Husky shine on this one.
J&M Brothers: Like it Will play for sure! Full support!
Jay-J: Nice group of mixes for sure!
Dave Mayer: Strong remixes on this Dutchican Soul jam! A remix for every floor. DOPE!!
Franco De Mulero: As always quality! Full support!