Colorful You – Miguel Migs
Label: Naked Music
Release Date: July 31, 2002
01. Introseduction
02. Brand New Day feat. LaGerald Normand
03. Think It Over feat. Lisa Shaw
04. The Night
05. Waiting feat. Lisa Shaw
06. Breakin It Down
07. Inspirational Interlude
08. Days of Color feat. Lisa Shaw
09. Soul Vibe feat. LaGerald Normand
10. Messages
11. One Wish for Me
12. Don't Let Me Down
13. The One
14. Surrender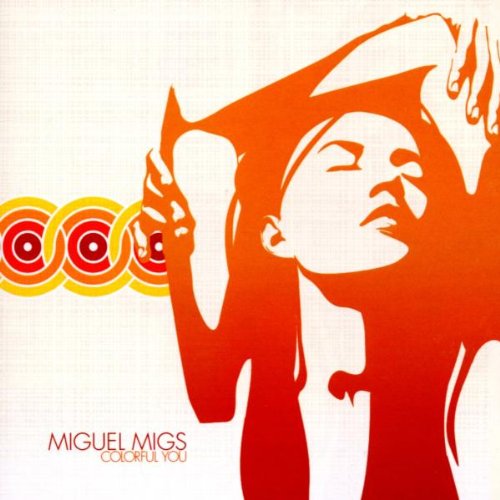 Release Info
Though Colorful You is the debut production LP for Miguel Migs, dance fans who've ever heard a Naked Music production won't be very surprised by the sound. Drawing on nearly every R&B form of the late '70s and early '80s (disco, jazz-funk, quiet storm, even a little early-'80s synth pop), Migs' work certainly isn't groundbreaking, but it is frequently breathtaking — a result of his studio expertise and ability to trademark a sound that other artists and labels often emulate but can never touch.
After an introduction, the first three tracks on Colorful You are exotic deep house jams with vocals by Naked Music regulars like Lisa Shaw as well as a newcomer, none other than Joel "Jo Jo" Hailey, half of R&B hitmakers K-Ci & JoJo. After a down-tempo break with "Waiting" and "Breakin It Down," Migs brings it back up for a few more sparkling productions.
Colorful You (and Naked Music productions in general) polish to a fine sheen the template for a path of dance music that's been followed from disco to house to acid jazz to chill-out, doing it much better than most but occasionally relying too much on superficial textures instead of musical depth.
EXPLORE MORE MIGUEL MIGS MUSIC