SLT047: Red & Dread – Miguel Migs feat. Mutabaruka
Release Date: June 15, 2011
1. Migs Deep Disco-Tech Dub
2. Dave Mayer Remix
3. Seb Skalski Dubby Remix
4. Thor Salvation Dub
5. Nickodemus Remix
6. Migs Bump The Tech Vocal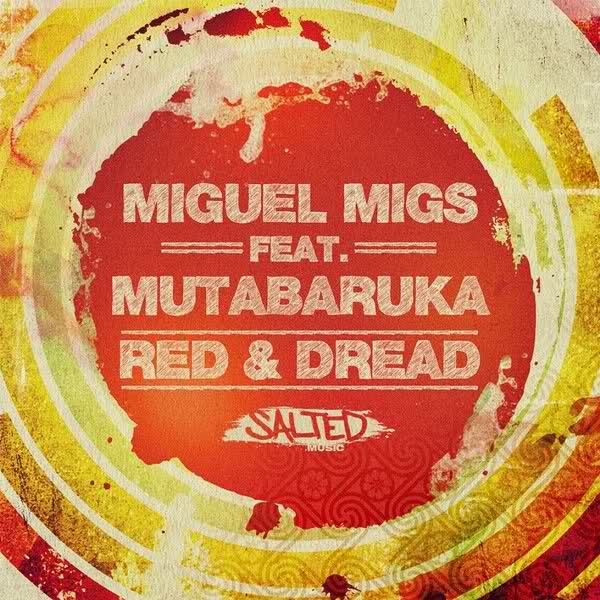 Release Info
Already receiving full support and plays from a diverse range of artists such as: Danny Krivit, Tony Humphries, Groove Assassin, Fred Everything, Soulmagic, Andy Ward, Inland Knights, Johnny Fiasco, Russell Deeks (IDJ Mag), Neil Pierce (Soulheaven), Jask, Trevor Mac, Raul Campos (KCRW), Joshua Heath, J Boogie and many many more!
One of the great Reggae legends, Mutabaruka, known for his deep and meaningful spoken word and poetic style always delivers thought provoking lyrics. It's no wonder that Mos Def sights him as one of his "hero's".
Migs and Muta teamed up to drop this unique collaboration straight from Jamaica. Dub and dance collide on this single with a solid set of remixes all customized for your dance floor pleasures.
Migs' original and dub versions combine deep house and tech elements with a dubby disco feel.  Dave Mayer delivers a wicked bass driven upbeat, afro-dub infused groove. Poland's Seb Skalski drops a full on Reggae flavor with his well-crafted rework combining live horns and classic guitar skanks complete with a clever breakdown into half time. Thor goes deeper with a well thought out moody and techy influenced sound with warm pads and subtle synth stabs. Last but not least, Nickodemus creates a more organic eclectic atmosphere with plenty of live instrumentation, perfect for those laid back outdoor daytime summer sets.
Please support indie labels and DO NOT copy or share! Respect and rock the disco-tech!
EXPLORE MORE MIGUEL MIGS MUSIC