SLT040: Love We Had – Miguel Migs Feat. Peven Everett
Release Date: November 16, 2010
1. Miguel Migs Salted Dub Deluxe
2. Miguel Migs Original Vocal
3. Soulmagic Dub
4. Soulmagic Vocal
5. Micky More Rocking Dub
6. Arco Love Dub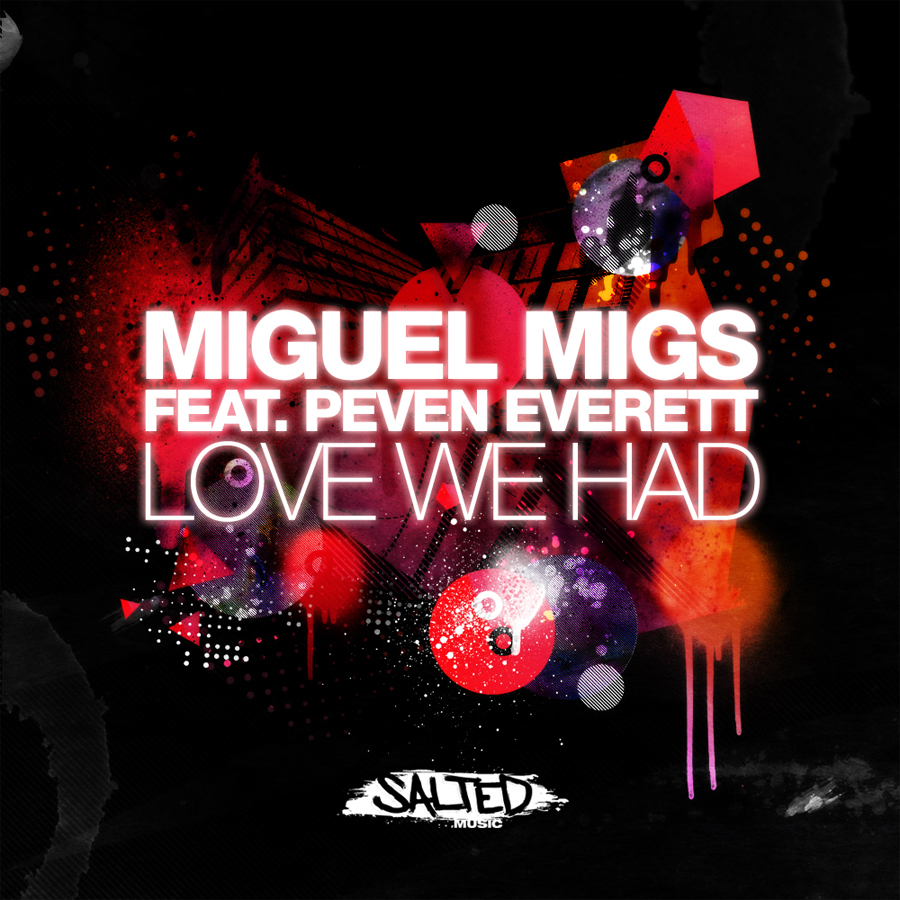 Release Info
There's a message in the music with this Deep and Soulful single being the order of the day and Salted is delighted to welcome the talented voice of Peven Everett.
Already receiving full support from the likes of Mark Farina, Danny Krivit, Grant Nelson, Jamie Lewis, Johnny Fiasco, Tony Humphries, CJ Mackintosh, Bobby & Steve, Audiowhores, Marques Wyatt, Richard Earnshaw, Kiko Navarro, Christian Alvarez, Jask, Andy Ward, Sir Piers, Dave Mayer, Louis Benedetti, Joshua Heath, Nathan G, Dutchican Soul, Tom Hoch, Neil Aline and many many more!
The Original and Salted Dub Deluxe versions openly evoke an emotional appeal while maintaining an underground edge with Peven's unmistakable voice floating high over an elegant array of elements.
Also featuring remixes by the talents of Soulmagic, who deliver a driving peak time dub as well as a classic vocal version representing their tight production skills, quality and class.
Micky More takes it deep into old school house territory with a tasteful dub complimenting the song and package.
Arco brings the energy up with a funky bouncing dub version including filtered key stabs and cut up vocals for an underground feel.
Please support indie labels and DO NOT copy or share! Respect and rock the disco-tech!
EXPLORE MORE MIGUEL MIGS MUSIC