DFTD397D: Heartbeat – Miguel Migs featuring Lisa Shaw
Label: Defected Records
Release Date: July 1, 2013
1. Heartbeat (Migs Deep Salted Dub)
2. Heartbeat (DJ Le Roi Vocal Mix)
3. Heartbeat (Prince Club In The House Vocal Mix)
4. Heartbeat (Original Vocal Mix)
RELEASE INFO
California's foremost soulful house producer Miguel Migs teams up with renowned singer and long term collaborator Lisa Shaw on his latest cut for Defected Records.
The original version is everything you'd expecting from a Migs' production, all sultrily evocative vocals, shimmering pads and warm synth lines, whilst his Migs Deep Salted Dub version twists the vocal and adds a few darker motifs for a deeper house excursion.
Completing the package DJ Le Roi delivers a tense, proggy version that expertly compliments the luscious vocals with some subtly techy twists of his own, whilst Prince Club goes straight for the dancefloor jugular with a bassline focused offering.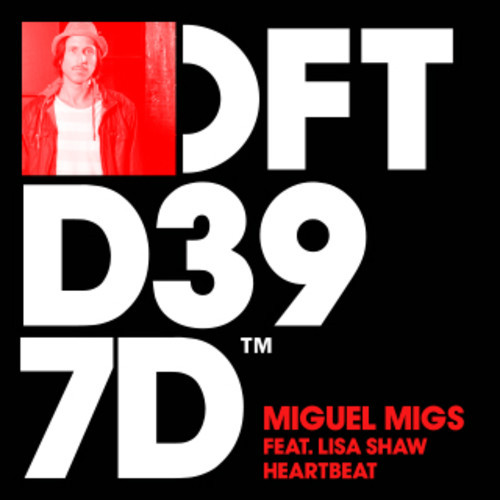 EXPLORE MORE MIGUEL MIGS MUSIC