Mood Swings EP – Miguel Migs & Shades of Gray
Label: Om Records
Release Date: April 2, 2013
1. Create A Mood
2. Let Me (Salty Dub)
3. Down Underground
4. Let Me (Original)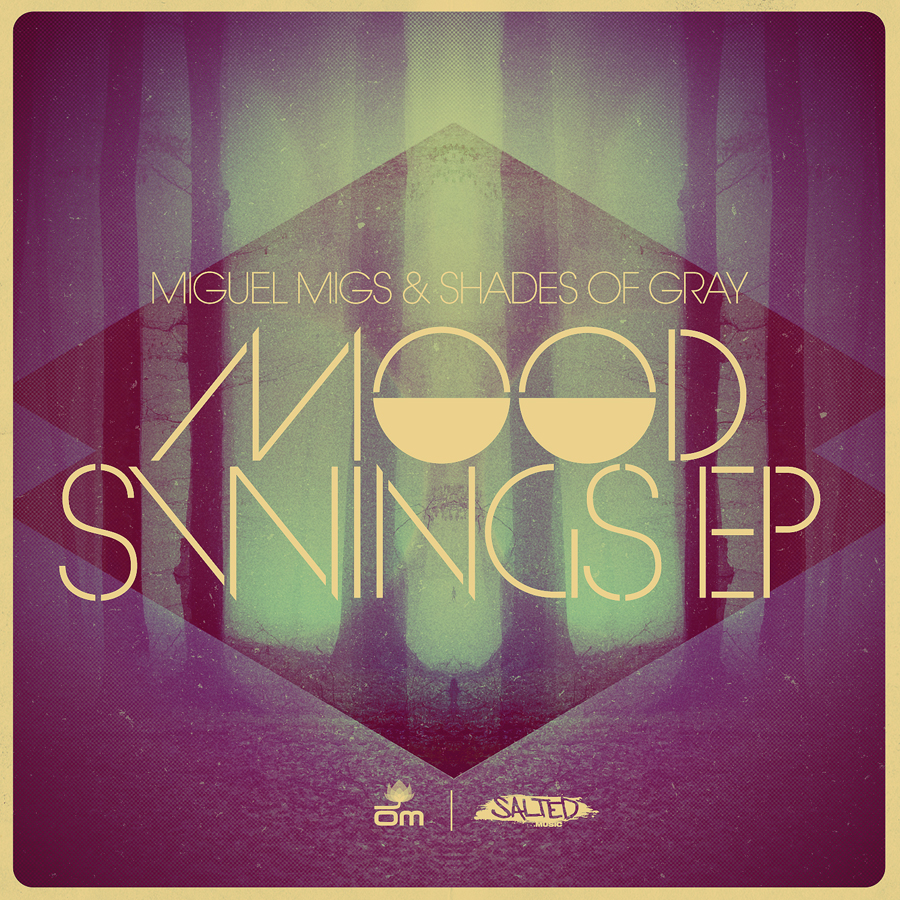 Release Info
In "Mood Swings" EP, Miguel Migs and Shades of Gray have come together to deliver a fine Deep House affair drenched in rich textures, subtle undertones and moody melodies. Aspects of both classic and modern deep house intertwine expertly on these four tracks, creating edge and dynamism that is dance-floor ready.
The release starts off strong with "Create a Mood," a truly deep groover of unparalleled freshness. With richly textured vocals, zippy synth stabs, lush layers, and tightly woven percussion, this track creates a mood of total allure and classic deep house appeal. "Down Underground" brings the late-night party vibes with a thick, sinister bass-line and a hypnotic vocal taking you deeper underground and telling you to dance 'til dawn.
"Let Me" is a feel-good moody jam with a thick, chunky bass-line, sparkling synths, hearty handclaps and an undeniable female voice that teases: "let me". The "Salty Dub" channels more bounce with extra layers of throw back synth chords and a double-boost of boogie.
Down underground is really nice!

Lovebirds/Knee Deep
Really cool one, will definitely play and support it, thanks

Atapy
Great!

Jose Padilla
Thumbs up fun bouncy EP gonna test this out this weekend for sure

Jacques Renault/Runaway
Migs never fails. These are surely going to work wonders at WMC!

Soulmagic
EXPLORE MORE MIGUEL MIGS MUSIC