OM-522: Outside The Skyline – Miguel Migs
Label: Om Records
Release Date: September 20, 2011
Top 10 most downloaded iTunes Dance album;
Top 5 Dance Album on Amazon;
Top 5 Deep House Release on Beatport;
#1 Album on Traxsource;
House album of the Month – Tillate Magazine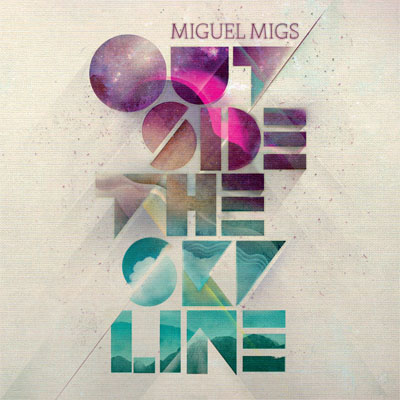 Release Info
The mighty Miguel Migs returns with his third artist album, a genre-crossing creation featuring guests ranging from Bebel Gilberto to Capleton to Meshell Ndegeocello.
When it came to recording his new album 'Outside The Skyline', Miguel Migs was able to pull together an impressive line-up of collaborators; original disco diva Evelyn 'Champagne' King, reggae legends Half-Pint and Freddie McGregor, first lady of musicianship Meshell Ndegeocello, Berlin based singer Georg Levin and bossa nova phenomenon Bebel Gilberto all make an appearance on the album, alongside two vocalists who've been regular co-conspirators, Aya and Lisa Shaw.
The result is an album that's trademark Migs. Informed by house but no slave to metronomic dancefloor rhythms and tempos, it takes influences from jazz, reggae, soul and more, with a heavy emphasis on high-quality songwriting and equally high production values. Despite achieving levels of success – both critical and commercial – Migs remains a genuinely humble, self-effacing individual. A globe-trotting A-list DJ, nominated on a Beatport poll as Best Deep House Producer who, rather than constantly bigging himself up, prefers to let his music to the talking. Thankfully, Migs' music more than does the talking – it speaks to people. Just listen.
EXPLORE MORE MIGUEL MIGS MUSIC