Release Date: October 26, 2014
Label: Soul Heaven // Defected
1. Miguel Migs 'I Can Feel It' (Stripped Version)
2. Miguel Migs featuring Lisa Shaw 'Give Me Somethin'
3. Miguel Migs featuring Andy Allo 'This Feelin'
4. Miguel Migs featuring Martin Luther 'Runnin Away'
5. Miguel Migs featuring Meshell Ndegeocello 'What Do You Want'
6. Miguel Migs featuring Tim Fuller 'Come Into My Life'
7. Miguel Migs featuring Martin Luther 'Let It Play'
8. Miguel Migs featuring Aya 'Little Star'
9. Miguel Migs featuring Jason Brock 'Sail On'
10. Miguel Migs featuring Martin Luther 'Free My Mind'
11. Miguel Migs featuring Lisa Shaw 'Just Fade Away'
12. Miguel Migs featuring Omar 'We Can Make It'
13. Miguel Migs featuring Lisa Shaw 'Heartbeat'
14. Miguel Migs 'Everything'
15. Miguel Migs featuring Gabrielle Walter-Clay 'Green Light'
All Tracks P&C 2014 Soul Heaven Records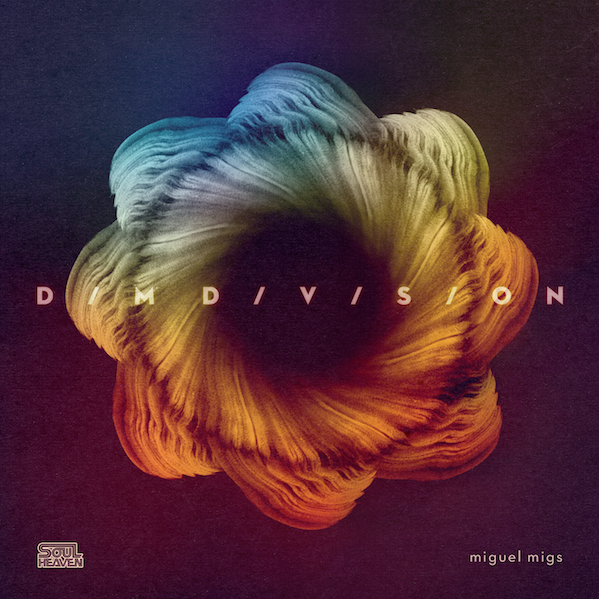 Release Info
'Dim Division' is a collection of house and down tempo gems that exemplify the very best aspects of Miguel Migs' production aesthetic; fresh, buoyant and deeply soulful music that lifts the spirit, from the languorous chords of opener 'I Can Feel It', through the neon-flecked bounce of 'Just Fade Away' to the infectious groove of 'Heartbeat'. On 'Dim Division', Migs has also collaborated with an impressive international selection of artists including UK soul singer Omar, long-time collaborator Lisa Shaw, Andy Allo (who toured with Prince on guitar and vocals) and many more all making remarkable additions to the album.
To read more about the the new album, click here.
Check out Miguel Migs's interview about the new album with Defected by clicking here.
I will NEVER get tired of seeing a Migs track turn up in my inbox... LOVE this one... so dope... feels like yet another that I will be playing for years to come.

Yogi

Random Soul
This reminds me of the old naked music stuff, love the vocal on it.

Antony Angell

Essential House Radio Show / Stereo Sushi
Amazing work. Great track and awesome vocals! Chart killer for sure.

Raw Underground
Amazing Migs! Big vibes from Brazil! Full Support!

GUSTAVO FK

BARCELONA/BRASIL
Nice tracks as always. Think Keep pushin dub is the one I'll play. Cheers!

Kinky Movement
EXPLORE MORE MIGUEL MIGS MUSIC