OM-518: Close Your Eyes – Miguel Migs feat. Meshell Ndegeocello
Label: Om Records
Release Date: November 8, 2011
01. Original Mix
02. Deetron Dub
03. Osunlade's Yoruba Soul Mix
04. Alex Gomez & Oriol Calvo Remix
05. Shades Of Gray Vocal Mix
06. Dutchican Soul & Dave Mayer Remix
07. UNER Remix
08. Deetron Remix
09. Shades Of Gray Dub
10. Woolfy's Outback Mix
11. Salva Remix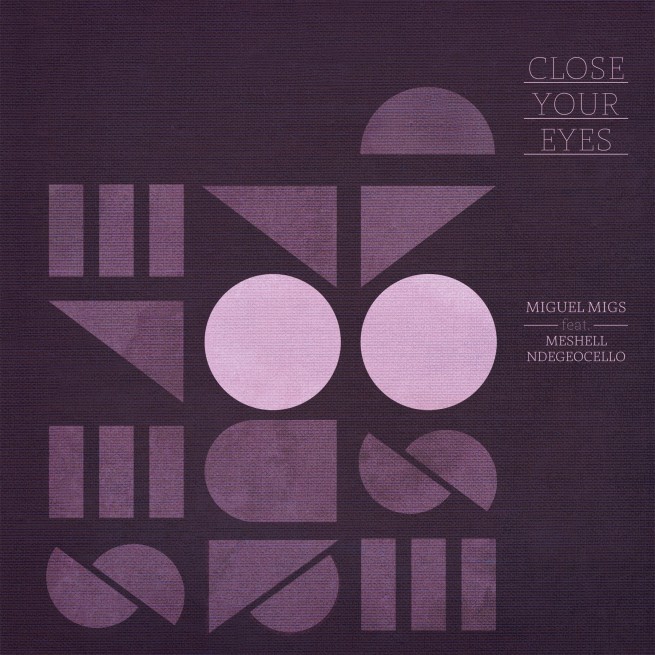 Release Info
We are delighted to deliver "Close Your Eyes", the 2nd single off Miguel Migs' latest album "Outside The Skyline".
Featuring the beautifully raw and delicate vocals of the multi talented Meshell Ndegeocello, "Close Your Eyes" evokes high production standards and a deep atmospheric ascetic while maintaining an underground edge.
Enlisted for remix duty is a wide range of creative and talented producers, including Deetron, Osunlade, Uner, Shades of Gray, Dutchican Soul & Dave Mayer & Alex Gomez & Oriol Calvo.
Sounds included in this package of thoughtful reinterpretations range from deep & dubby to sultry & soulful and more, depending on what suites your personal taste buds.
Please have a listen and let us know what moves you. We hope you enjoy, thanks for the support.
Full Support!!

ROY DAVIS JR
Great package!! Album, UNER and Osunlade mixes are dope! Great new school Flava on the ep... more like this please!!

Yass

Paris-France
Wow, this package is just massive! All mixes hit me, if I'd to pick one it would be Osunlade and UNER.

Mannix
great pack... always been a BIG Me'shell fan!! Lots here to play...brilliant!

Dubble D/Moodymanc
Deetron mixes are quite sick and Osunlade slammed it too. Good release!

Ralf GUM
EXPLORE MORE MIGUEL MIGS MUSIC