El Pueblo Unido (Miguel Migs Remixes)
Thievery Corporation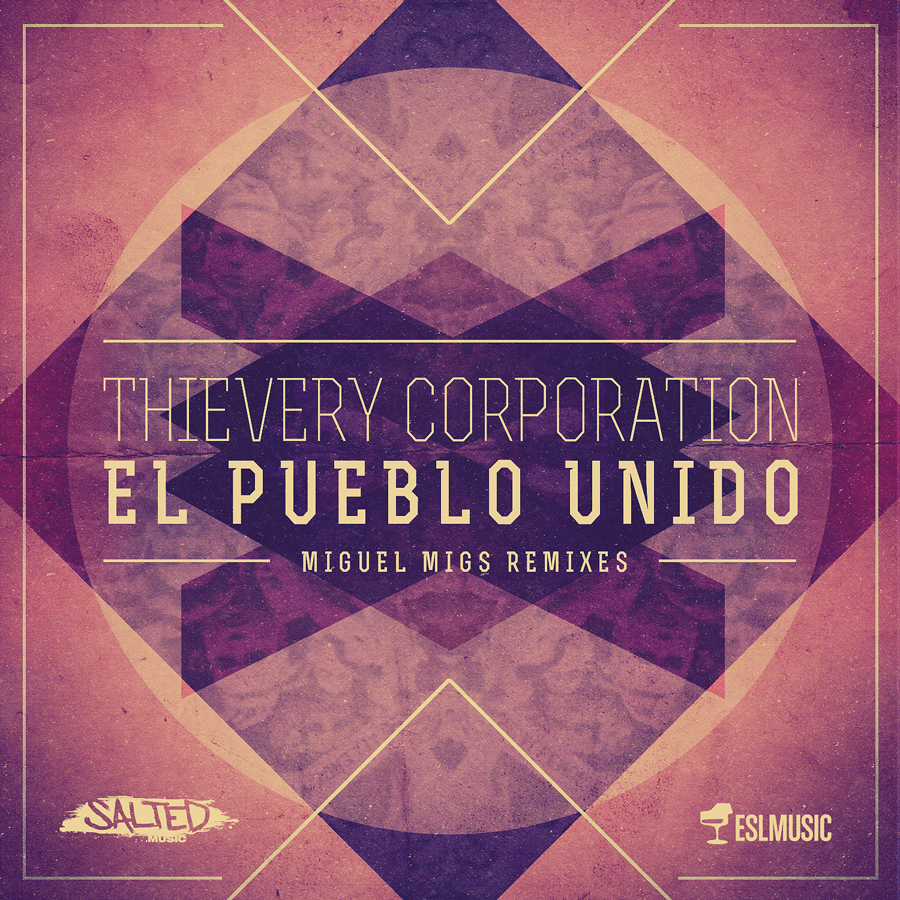 Available at: Traxsource | Beatport | iTunes
SLT061: Thievery Corporation – El Pueblo Unido (Miguel Migs Remixes)
Release Date: March 12, 2013
1. Miguel Migs Petalpusher Dub
2. Miguel Migs Salty Dub
3. Miguel Migs Deep Deluxe Dub
Release Info
We are more thrilled to welcome the mighty Thievery Corporation.
Taken from their highly acclaimed album Radio Retaliation which was originally released on their label ESL, El Pueblo Unido gets the remix treatment courtesy of Miguel Migs who delivers some creatively thoughtful reinterpretations of the song.
With plenty of live instrumentation including a healthy dose of layered percussion and a smooth horn riff, warm synth chords and deep bouncing basslines are all showcased here along with cut-up and dubbed out vocal snippets for a balance of depth and dimension.
High level production values, steady grooves, complex yet subtle arrangements and well crafted musicianship are all featured here in this lovely package.
We hope you enjoy the Music!
Artist Feedback
Danny Krivit: Cool release :)
Soulmagic: A Thievery Corporation and Migs combo?!?! Can't go wrong with that. Lovin' it.
Andy (Inland Knights): really good release….. diggin' all cuts.
Giom: Nice, full support.
Fred Everything: Nice project, tight new mixes. Love the children chants.
Greg/Hardsoul: coooool!
ROY DAVIS JR: Lovin' all the mixes!!
Tony Humphries / Jacko: Feelin' the tracks!
Chris Todd (Crazy P/Hot Toddy): Great mixes from Miguel. I favor the Petalpusher mix but liking the Salty Dub also.
Inland Knights: Lovely stuff, thanks!
Dj Mes: Jam on it!
Richard Earnshaw: Cool jams is you like it Salty… ;)
Raul Campos (KCRW): One of my favorite TC tunes. Thanks for the great remixes!
Sonny Fodera: Dope!
Andy Ward: Pure quality.. love the vibes on this!!
Neil Pierce (Soul Heaven): Deep dub is heavy!
Johnny Fiasco: really diggin' this!!
Christian Alvarez: Love the Miguel Migs dubs. Thanks very much.
Manuel Sahagun: Amazing artists…great release.
Littlemen: all jams cut the mustard.
J Boogie: Sounds great. Petalpusher Dub is the HIT. great percussive intro.