Moving Sound
Miguel Migs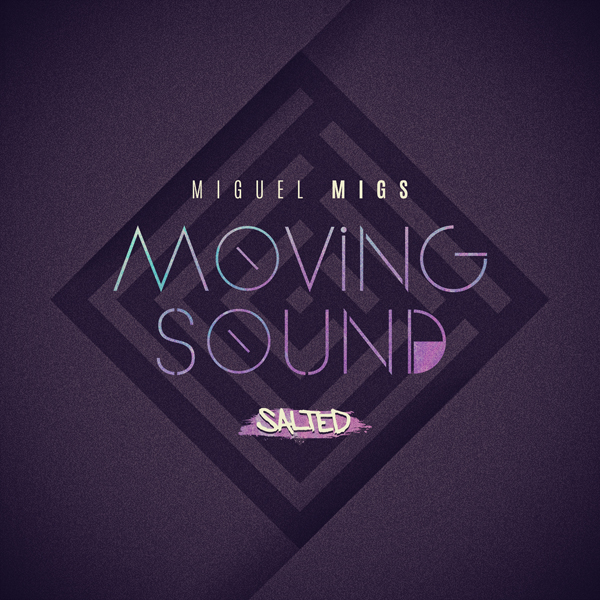 Available at: Traxsource | Beatport | iTunes

SLT067: Miguel Migs – Moving Sound
Release Date: Oct 15, 2013
1. Feel The Vibe Dub
2. Together Dub
3. Deluxe Salted Dub
Release Info
Migs created these tasty little deep cuts just for fun and simply for his DJ sets with the dancefloor in mind. Test driven across the globe in venues of all shapes and sizes, they have moved many bodies on numerous occasions.
Try them out for yourself – its just some tracks so don't trip! Enjoy…
Artist Feedback
Chris Todd (Crazy P / Hot Toddy): The "Together dub" will get some spins this weekend.
Andy (Inland Knights): Nice cuts!
Giom: Together Dub for me, thanks guys!
Mr.V: Feel The Vibe Dub For me!!!
Greg (Hardsoul): Nice!
Ralf GUM: Nice!
Danny Krivit: Nice one :)
Jon Cutler: Dope!
Richard Earnshaw: Together Dub for me….nice!
Jim Baron (Crazy P): Together Dub for me. Chunky, real nice.
DA SUNLOUNGE: Cool stuff here… Together Dub for me.. but all sounding great.
Nickodemus DeSimone: A Dance-floor sureshot!
Seb Skalski (Deeplomatik): Never disappointed… 100% Deep massive stuff!!
Groove Assassin: OH YES…. DANCE FLOOR BOMBS!!
Arco: Amazing! Together dub is best for me! Support.
DJ Mes (GuestHouse Music): Together Dub is the business!
CJ Mackintosh: Deluxe Salted Dub for me….working :)
Husky (Random Soul): Migs always on point. I'll get the most use out of the together dub and deluxe Salted mix. Feelin the vibe!
Nicc Johnson (Pacha Ibiza / Ibiza Global Radio): Straight in the bag and ready for the party!!
Nathan Lee (Hed Kandi): Killer!!! Feel The Vibe Dub is outstanding ;)
Jask: Dope as usual:)
Manuel Sahagun (OFF Recordings): Miguel always delivering the heat…
Jeff Craven (Large Records): Together Dub all the way for me…dark and gritty and full of soul.
Jay West: Top stuff from Miguel!
Dave Mayer: Tasty groovers! This will work in my sets.
Kevin Kind: Sooo dope!! All 3 need a mega mix version.
Noah Levine (Urb Magazine): More nice work from Miguel.
Franco De Mulero: Full support!
Dutchican Soul (Niels): Nice ONE! Continuously delivering by Migs.. Really liking the Deluxe Salted Dub.. Support as usual!
Golf Clap: Deluxe Salted Dub is nice…
Dario d'Attis: Together Dub is crazy…. gonna Smash it for sure.
Deli-G: another treat from Mr Migs. Love It!