With the release of his third album due out in September James Huxley speaks with one of the true representatives of the deep soulful West Coast sound.
Pulse. Great to hear you are coming back with a new album. How do you think things have progressed, both for yourself and in the scene over the last few years? Do you feel you're approaching the business side of things with putting an album out any differently to say with Those Things or Colorful You.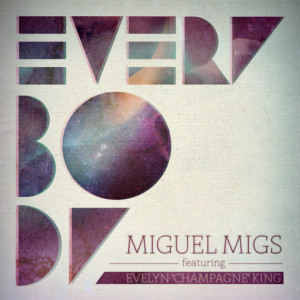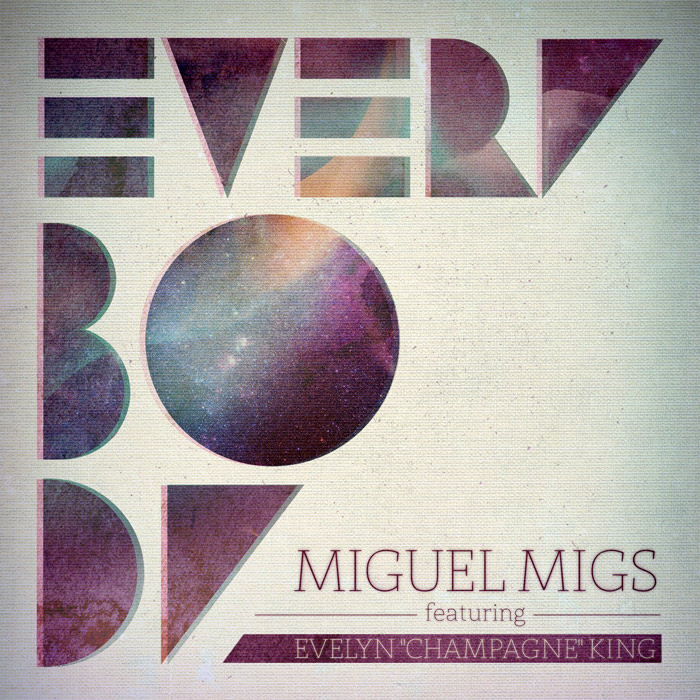 It's always been about self expression and being creative. I love and listen to all different styles of music and i really enjoy the process of writing and creating a song. Technology changes and so do styles and trends, but i just try and do what i feel, soul, funk, rock and dub has always been what resonates with me the most, and my music is a result of those inspirations.
How are you feeling about the album? Can you give us a little run through what to expect?
I wanted to work with some new artists/vocalists that i had not worked with before, so we reached out to a wide spectrum of singers and the response was great. It was such a pleasure to work with some of these artists that i have been fans of for so long. The result is electronic soul, music that is rooted in soul, dub, funk, disco and dance featuring a wide variety of styles that i enjoy. The album has more of a "listening pleasure" oriented vibe to it rather than a pounding dance floor/club experience. Hopefully people are not expecting it to be a 'clubby' style album cause its not, its more about the songs/vocals and production quality, textures and sounds. that is the way i have always approached making music.
What are your thoughts on this house revival that we're supposedly due?
I'm not really sure about whats going on out there these days, I just try and stay true to what I'm feelin and focus on doing what i enjoy while still experimenting a bit, playing music that i enjoy and creating music that i feel. To each his own and we all need to remember to do our own thing and have fun with it.
What are your thoughts on the deep/soulful scene. Certainly in the UK this is something that has either very much gone underground, or is closer to a big room vocal belter genre. How's it for you?
It may have gone a bit more 'underground' again, but things are busy as ever, even though the deep/soulful dance music scene is not as outright popular as it once was. There are still so many people that love the more soulful side of music all over the world. It's a new generation and people will explore, experiment and find what resonates with themselves, there is room for it all, hopefully the younger generation can appreciate and enjoy all different styles of 'dance/electronic' music including the deeper/soulful side of things.
What type of crowds do you see?
I always notice a very mixed crowd when i tour. I always love to look out and see a crowd of diverse people coming together and enjoying the music, as that's what it's all about, young or old, gay or straight, black or white, hippies or yuppies, t-shirts and jeans or dressed up or whatever! the communal aspect of the music and how it brings all walks of life together is a powerful thing.
Will you be taking the new album on the road?
I played in bands for years when i was younger, and although i love performing live with a band it does demand alot of time and practice to do it right, putting a full live show together requires alot of time, work and energy and im not sure if im ready to dive back into a full live project right now. I will never say never, we shall see.
How has being recognized by the Independent Music Awards affected things for you. Do you think it's made any difference in how you've been able to approach making the album?
It's always nice to be recognized for your work, but I'm always striving to do something new. Every song and every project is something fresh and on this new album i simply dove into writing a bunch of new songs, and Outside The Skyline is the result this time around.
What influence do you think the west coast has on house?
Over all, there is so much creativity and talent in San Francisco and there always has been with food, music and the arts. Part of the influence would be the laid back mentality, easy going life style and soulful approach to the arts in general. People tend to be pretty open minded and that shows.
How is San Fran? Do you find it creatively and in terms of a scene?
There is always so much going on in the city, and although it is a very small city you can always find tons of great music happening on any given night,  from rock to hip-hop, reggae, techno, DJ's, bands or whatever, there is always a lot going on to choose from.
Can you give us some West Coast tips in regards to producers/DJs or are you generally looking further afield for your inspiration?
I find inspiration everywhere and in all types of music…
I thought it was an interesting choice of remixers for the new single, particularly Nav. How does this relate to your sound.
Om records is releasing and distributing the album, so we both throw ideas onto the table as far as remixer choices. They had Nav do a remix and it turned out pretty cool, It's nice to have a diverse set of remixes to choose from and a variety of styles. Nav did a sort of classic deep house inspired version, stripped down underground style with a dirty bassline and chopped up vocals. The other remixes on the single showcase various sounds for a nice package.
What's next?
Writing more music and more touring. It never really stops! Outside The Skyline is forthcoming. Miguel Migs on Pulse Radio