Review by: Craig Jones, Virgin.com
Long-established house artist Miguel Migs returns with his third LP, 'Outside The Skyline' which broods with a laidback coolness throughout but little less would be expected from the stylish star who has spent years perfecting his sound on San Fransisco's club scene. This album is full of soulful simplistic collaborations which creates a mature record brimming with some effortlessly stunning tracks.

In the opening track 'Intro-Life' Migs using jazzy basslines to set a tone heard throughout the album of a relaxed calmness which has the potential to burst out into controllable funk. Almost as if the Californian musician is teasing the listener slightly as they wait for Migs' record to erupt and it's nearly here when guest vocalist Half Pint advises the listener to 'live you life to the fullest'.
Something which 'Outside The Skyline' consistently does by the time 'Everybody' rumbles out of control, thanks to the great blend Migs strikes with diva Evelyn 'Champagne' King which leaves the track free to break away from any genre conformity.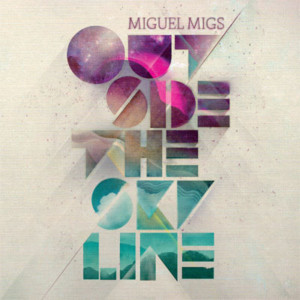 There is a great deal of sophistication in Migs' work and it is blindingly obvious he is having a huge amount of fun with his collaborators, arguably none more than, soulful Miami singer Lisa Shaw. The pair come together with real ease in the crisp reggae influenced 'Breakdown' which tears apart all the boundaries of the house genre, which Migs has been doing for the best part of the last decade. Although this track, as good as it is, gets surpassed by 'Lose Control' which sees 'Outside The Skyline' fly out to the darker regions of far out space with a fusion of squelching beats and subtly powerful vocals from Shaw.
It is a great complement to Migs that nearly every track on 'Outside The Skyline' is pure perfection with notable collaborations with soul stars Meshell Ndegeocello, Capleton and the wonderful Aya. This record truly boasts an eclectic mix of unique artists who all bring something to the party creating a delightfully funky album which would be at home blurting out the speakers at the world's most stylish club or sound tracking an end of day chill out. The fact that Migs could snare so many coups to collaborate with him shows just how well he is respected and appreciated in this genre he is.

Original article review at Virgin.com