Got You On My Mind
Sonny Fodera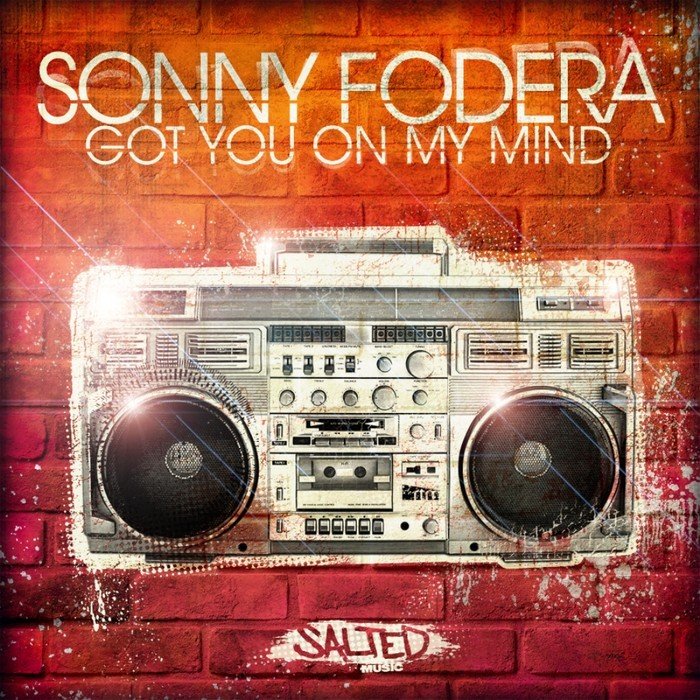 Available at: Traxsource | Beatport | iTunes
SLT037: "Got You On My Mind" – Sonny Fodera
Release Date: August 31, 2010
1. Got You On My Mind
2. I Know
3. Talk To Me
4. Golden Mile
Release Info
Already receiving massive support and plays from the likes of Grant Nelson, Kaskade, Hardsoul, DJ Spen, Richard Earnshaw, Colette, J-Boogie, Joshua Heath, Dave Mayer, Random Soul, Christian Alvarez, Soulmagic and many many more!
After the success of the first release, Phonic Funk is back with the second installment in The Northern Lights series.
Here at Salted Music we strive for top notch quality and diversity covering all types of styles, and Sonny Fodera delivers the goods on this well rounded EP!
After 'Something Special' hit #1 on the Stompy top downloads chart, and stayed in the top 10 downloads chart for a few weeks on Traxsource, we knew it was time to release Sonny's full debut EP 'Got You On My Mind'!
Kickin' things off, 'Got You On My Mind' goes deep with its soulful groove, live bass thump, jazzy horn riffs and seductive vocal hook.
'I Know' takes things in a more techy direction with its minimal drum programming and hypnotic chords while the filtered vocal snippet works as a percussive builder.
'Talk To Me' takes things in a moody, deep and funky direction with a smokin' live bassline, warm chords and smooth vocal hook.
And finally 'Golden Mile' is a huge track that works out the disco cut up vibe perfect for those big room moments.
Please support indie labels and DO NOT copy or share! Respect and rock the disco-tech!
Artist Feedback
Grant Nelson – "Mo fire from the Salted camp! Wicked!"
Kaskade – "Dope EP!"
Hardsoul (Greg) – "Nice tracks!"
Inland Knights – "Nice tracks showcasing the Sonny sound we have come to love. 'I Know' and 'Talk To Me' are cool…thanks!"
Colette – "You know you dig a track when you start dancin in your seat! "I Know" is workin' it for me. Can't wait to rock it out."
Richard Earnshaw – "Top draw stuff. "I Don't Need You"… just the job!"
DJ SPEN – "I dont need you is my favorite."
Dutchican Soul (Niels & Jasper) – Very dope release here from Sonny! Nice range of underground house. Will definitely be supporting!"
Dario d'Attis – "I Don't Need You really rocks!"
Christian Alvarez – "Always love Sonny's style. The entire EP is solid. My favorites are 'Got You On My Mind' and 'I Know'. GYOMM is a great feel good track, while I Know delivers some SERIOUS filth! Get down, get dirty! Love it!"
Dave Mayer – "Cool EP! Will drop 'I Know' this weekend. Thanks!
Yogi & Husky (Random Soul) – "Typical Sonny with some blockrockin beats… we have been rocking out 'got you on my mind' for a while now.. so thats def the pick of the EP for us… but the rest of the EP offers some crunk for everyone. Nice one!