Shake It Up feat. Sadat X (The Remixes)
Richard Earnshaw, Nathan G, J Boogie, Joey Youngman, Miguel Migs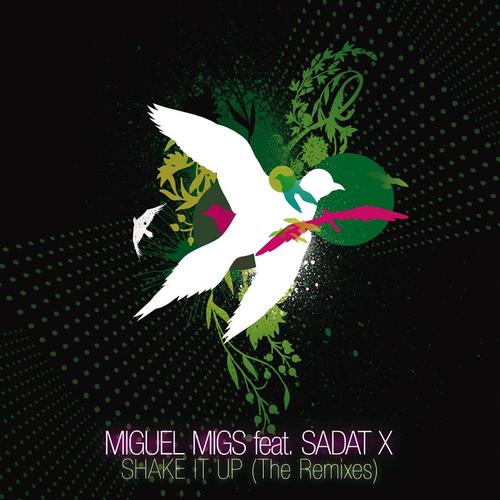 Available at: Traxsource | Beatport | iTunes
SLT017: Shake It Up feat. SADAT X (The Remixes)
Remixes by Richard Earnshaw, Nathan G, J Boogie, Joey Youngman, Miguel Migs
Release date: November 8, 2008
1. Miguel Migs Salted Dub Deluxe
2. Richard Earnshaw Remix
3. Richard Earnshaw Dubtool
4. Nathan G Luvbug Remix
5. Nathan G Luvbug Booty Rub
6. J-Boogie Remix
7. Joey Youngman Remix
8. Original Album Version
Release Info
Shake It Up Already receiving massive support from the like of Tony Humphries, Mark Farina, Kaskade, Grant Nelson, Johnny Fiaso, Jask, Fred Everything, Julius Papp, Rasmus Faber, Colette and many more…
The original version of "Shake it Up" was featured on Miguel Migs' highly acclaimed album "Those Things". The track received a lot of attention, hype and support from hip-hop and house music fans alike so we decided to give it some treatment and this is the result.
Featuring the legendary Sadat X (from Brand Nubian Fame) and Lisa Shaw on background vocals, "Shake it Up" combines old school house and hip-hop flavors that result into a dance floor shaker appealing to those who like to get down…
Migs strips it down and dubs it up with a bumpin underground deep house vibe, while Richard Earnshaw includes luscious Latin flavored rhythms with maximum dance floor pressure. Nathan G delivers some 80's influenced booty funk, while J-Boogie brings the stripped down disco appeal, and Joey Youngman takes the harder edged tracky route.
A fun and uplifting track with a wide range of remix styles and flavors to choose from, there is a little something for everyone out there included in the package. So listen carefully, play it loud and have some fun shakin it up!