Rock Da House EP
Deeplomatik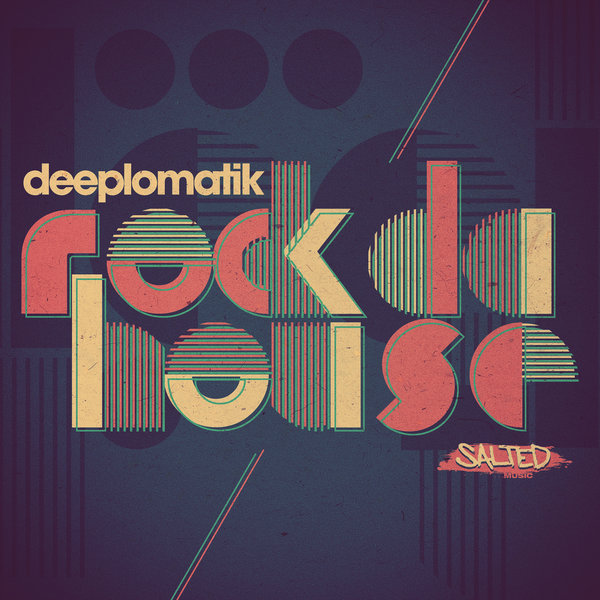 Available on: Traxsource | Beatport | iTunes
SLT070: Rock Da House EP – Deeplomatik
Release Date: Dec 17, 2013
1. Rock the House
2. Sensations
3. Up & Down
4. Get This House
Release Info
Salted welcomes back the creative Polish producer Deeplomatik with this well crafted EP featuring various styles of deep and dubby quality dance music. Plenty of warm layers, melodic textures and effective beats are on display with a dash of nu-disco and soul flavors.
We hope you enjoy the music.
Artist Feedback
Chris Todd (Crazy P / Hot Toddy): Nicely produced EP, Rock the House is pretty tasty.
Mark Farina: Nice one!
Andy (Inland Knights): Rock Da House for me.
Mr.V: I like "Up & Down"
Giom: Rock Da House is cool!
CJ Mackintosh: Loving Rock Da House…
Richard Earnshaw: Nice ep!
DJ Mes (GuestHouse Music): SICK!!!
Arco: Awesome EP! I love all tracks. Full support!
Dave Mayer: Very nice tunes on this one!!
Yogi & Husky (Random Soul): Really diggin this one guys… plenty of vibe and something for all sets…
Jask: Love it!
Jeff Craven (Large): Absolutely stellar package here. I love all four cuts hard to pick a favorite. Rock Da House, perhaps, for the floor. Sensations for chill out sets and dinner parties. Rare to find such a well rounded package like this… a lightning finish to 2013 from Salted!
Michael Fossati: Mouth-watering EP featuring four equally gorgeous dance floor gems…
Soledrifter: Get this house for me. Solid EP
Kevin Kind: Nice release! Funky, All 4 in rotation.
J&M Brothers: Great pack! Up & Down is the ONE for me!
Sir Piers: Phat EP! Really impressed! Full support.
Nick Haussling (Warner Bros. Records): Great house tracks. Love the vibes.
Mr. Moon: Killer EP. All tracks are amazing.
Chris Samba: Dope deep grooves …
Franco De Mulero: Full support!
Littlemen: All tracks will get a spin on this ep, top work!
Evan Landes (Groove Junkies): Four unique tracks with the dancefloor in mind. PHAT!
Nicc Johnson (Pacha Ibiza / Ibiza Global Radio): Solid release by Deeplomatik. Rock Da House and Get This house are my picks here!
Gabriel Sordo: Great EP!
Deli-G: Real Smooth E.P. Sensation Cut HOT
Dutchican Soul (Niels): Dope EP!! Very Salted and quality tracks that will work my dance floors…
Golf Clap: This is hot.
Richie Hartness (Untitled Music): Rock Da EP!