More Things EP
Miguel Migs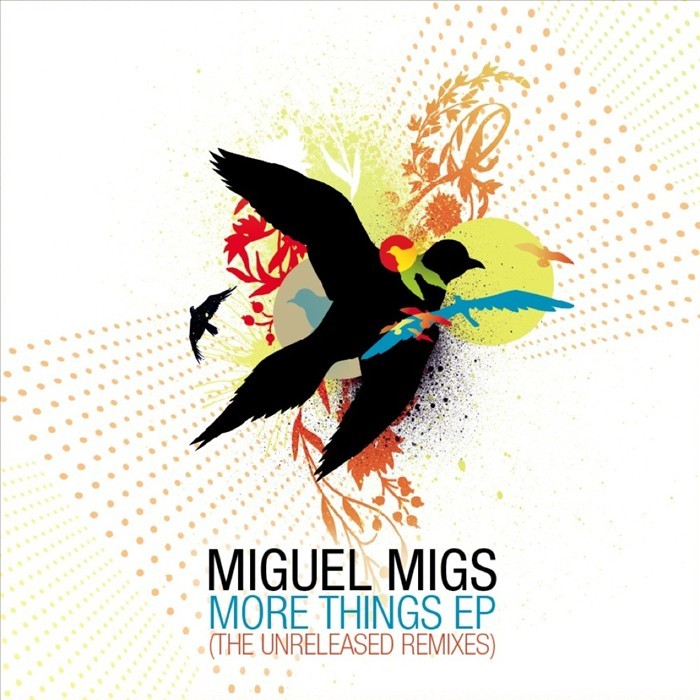 Available at: Traxsource | Beatport | iTunes
SLT019: More Things EP – Miguel Migs
Release date: March 17, 2009
1. Fire (featuring Junior Reid)
2. So Far (featuring LT)
3. Those Things (featuring Lisa Shaw)
4. Can't Get Through (featuring Tim Fuller)
5. Get Down (featuring LT)
6. Let Me Be (featuring Fred Ross)
Release Info
Miguel Migs' recent artist album 'Those Things' received massive support from critics and music fans alike selling more than 40,000 copies worldwide. Winning the Independent Music Awards best electronic album, as well as being voted into the top 20 best albums of the year by Virgin Records, along with numerous 4 and 5 star reviews by publications and web sites such as Amazon, URB, DJ mag and IDJ are just some of the accolades achieved. The album features a diverse array of special guest vocal talent and plenty of top notch soulful songwriting. These are the unreleased remixes.
Reggae idol and legend Junior Reid needs no introduction. Mig's remix of 'Fire' is a laid back afro influenced deep house rub-a-dub with lush chords, dubbed out horns and bleepy melodies.
Josh Heath's dub of 'So Far' rides on a bouncing tracky and techy bassline with chopped up funk guitar skanks and glitchy vocal snippets.
Simon Grey's dub of 'Those Things' locks into a deeper hypnotic sort of spacey disco groove.
Mario Basinov's remix of 'Can't Get Through' utilizes a funky guitar riff and bassline creating an uplifting energy.
Migs' bump version of 'Get Down' is a break beat pop rocker with warm analog synth melodies, a gritty electronic bassline and acoustic guitar licks.
The Karol XVII and MB Valence dub of 'Let Me Be' is a late night big room stomper with tough busy beats and an intense energetic feel.