Feelings
Russ Jay feat. Natalie Wood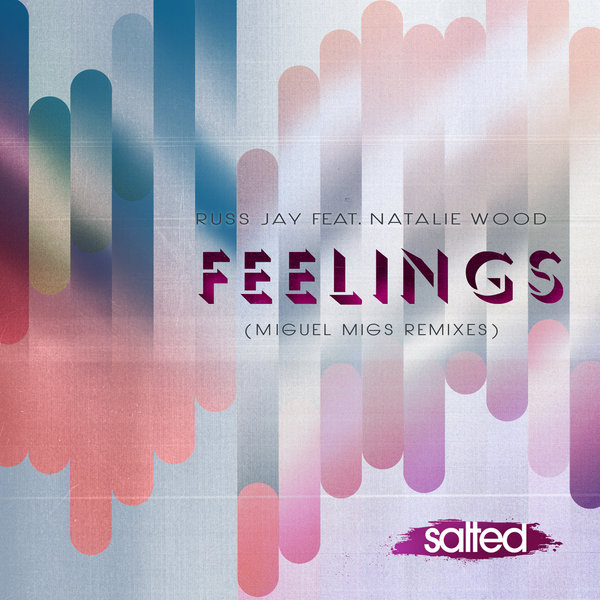 Also available on: Traxsource | Beatport | iTunes
SLT078: Feelings – Russ Jay feat. Natalie Wood
Release Date: November 4, 2014
1. Feelings feat. Natalie Wood (Miguel Migs Salted Vocal)
2. Feelings feat. Natalie Wood (Miguel Migs Deep Salted Dub)
3. Feelings feat. Natalie Wood (Original Vocal)
Release Info
We are happy to announce the debut of talented London artist Russ Jay (son of the legendary DJ Norman Jay) who offers up a lovely deep, soulful cut featuring the silky vocals of Natalie Wood.
Smooth synth chords, atmospheric layers and rhythmic vocal stabs work seamlessly together on this well crafted song showcasing his tight production skills and gifted ear for quality.
Migs delivers an effective Vocal remix along with a deep steady Dub version, taking things into a more stripped down dance floor focused direction, which stars an infectiously dirty bass groove and hypnotic vocal elements.
We hope you dig it…
Artist Feedback
Mark Farina: Nice vocals…
Tony Humphries: Nice deep-soulful tunes.
Sam Divine (Defected): Big release!
DJ Mes (GuestHouse Music): Migs can't be stopped!
Nick (Groove Assassin): Love the Migs Dub.. bassline!!
Scott Wozniak: Very nice debut from Russ! Quality deep house vibes! Full support from NYC.
Sebb Aston: 200% quality!
Jeff Craven (Large Music): Straight to the Salted dub for me…love the vibe Miguel is bringing right now. Cool vocals!
Nathan Lee (Hed Kandi): Migs Salted Vocal – Huge track… Sublime.
Tom (Blacksoul Music): Salted dub is for me. brilliant!
Yogi (Random Soul): Reminding me of Naked Music in the best possible way… loving the original guys! uber floaty vocal and slick production!
Soledrifter: Salted Vocal for me. All 3 are great though!
Jay-J (Shifted Music): Diggin it! Nice Vibes.
Michael Fossati (Spiritofhouse.com): Deep and truly tantalizing…
Seb Skalski (SpekuLLa Records): Migs Dub is awesome!!!
Jeannie Hopper (Liquid Sound Lounge): Love it!
Kevin Kind: When can you go wrong with a Migs Vocal mix?
Arco: Awesome release! Very cool remix from Miguel Migs!
J&M Brothers: Full support!!
Jask: Favorite Track, Migs' Deep Salted Dub – Loving this!
Bobi (City Radio UK): Just pure quality! I'm feeling this track…it's perfect to set the mood.
Steve Mill (Large Music): I love the dub!
Richie Hartness (Untitled Music): Great vibe, feelings with a real retro mood.
Joe Bermudez (XM Radio / DJ Times): Dope!
Husky (Random Soul): Nice vibes, Love Natalie's vocals.
Franco De Mulero (Ibiza): Full support!
Sean-Michael Yoder (Ibiza Voice): Loving the dub version.