Feel Alright EP
Sebb Aston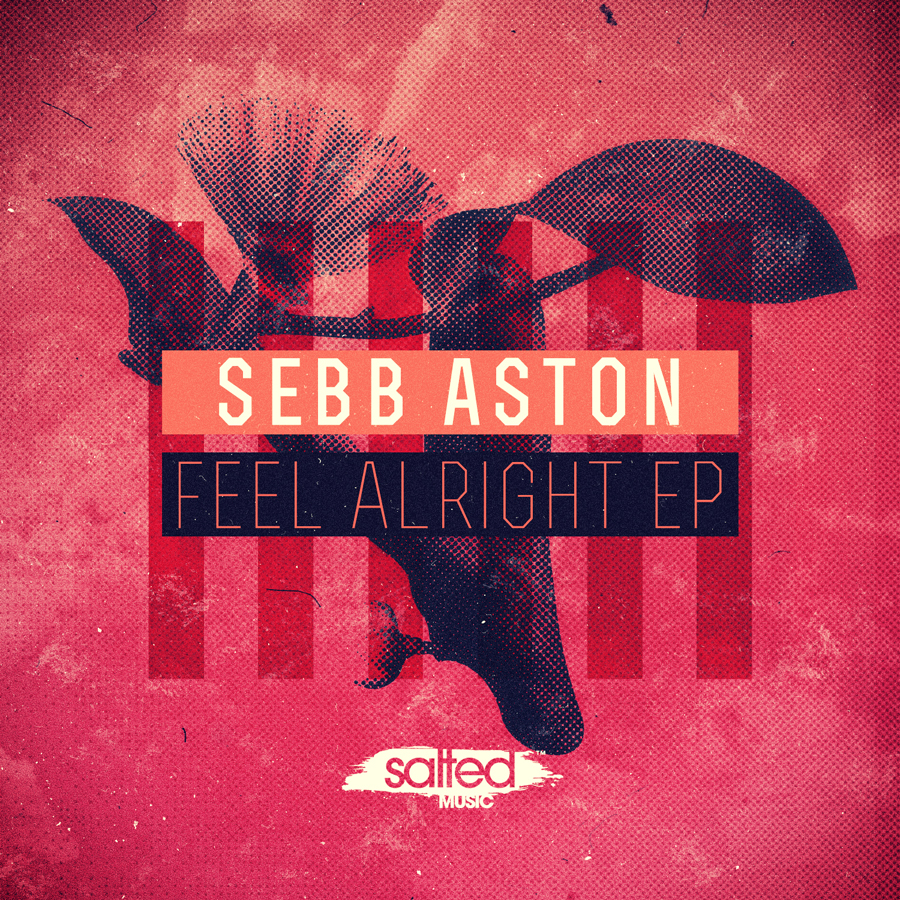 Available at: Traxsource | Beatport | iTunes
SLT073: Feel Alright EP – Sebb Aston
Release Date: May 6, 2014
1. Feel Alright (Stripped Down Edit)
2. Past
3. A Brand New Life
4. Feel Alright (Original Mix)
Release Info
We are stoked to welcome Sebb Aston, who cooks up a laid back, smooth and creative EP with plenty of deep layers and textures. Boasting tight production skills inspired by classic and new ethics with subtle yet thoughtful arrangements and no shortage of warm moody sounds.
We hope you enjoy…
Artist Feedback
DJ Sneak: Brand New Life – nice one.
Sonny Fodera: Nice package…
Richard Earnshaw: Nicely done!
Da Sunlounge: Always solid dance floor tracks from salted… Feel Alright (Stripped Down Edit) is the one for me.
Giom: Good stuff guys.
DJ Mes (GuestHouse Music): Vibe is thick!
Jask: Nice grooves…
Yogi (Random Soul): Feeling this ep guys, really diggin "brand new life" and "feel alright original".
Trevor Mac (Jalapeno Records / Floorplay Music): Quality tunes!
Husky (Random Soul): A brand new life is Rocking. Will review for DJ Mag Australia. Nice signing Migs.
CJ Mackintosh: Very nice EP… Past is the one for me at the moment.
Nick (Groove Assassin): Quality vibes from Sebb!
Curtis Zack (DJ Times / Defected): Liking them all!
Dave Mayer: Great EP! A Brand New Life is my pick. Good to see Sebb Aston in the Salted family.
DANISM: Solid ep 'brand new' my fav.
Kevin Kind: Digging this. As usual Salted with solid release after solid release.
Henri Kohn (Ibiza Global Radio): Solid release!
J&M Brothers: Very Nice EP.
Jay West: Always great!
Nick Haussling (Warner Bros. Records): Nice stuff! Feeling alright!
Wesley S (Tool Room Records): HOT!
Michael Fossati (Spiritofhouse.com): Both versions of the title are bad-ass dance floor bombs guaranteed to cause a frenzy…
Littlemen (Smokescreen): Cool, sounds very of-the-moment…
Rob Paine (Worship Recordings): Love A brand New Life. Reminds me of some Serious Grooves label vibes. Give thanks!
Franco De Mulero: Full support.
Deli-G (Future Of House): All Tracks Are Alot Of Heat!