The Way
Christian Alvarez Feat. Jo'Leon Davenue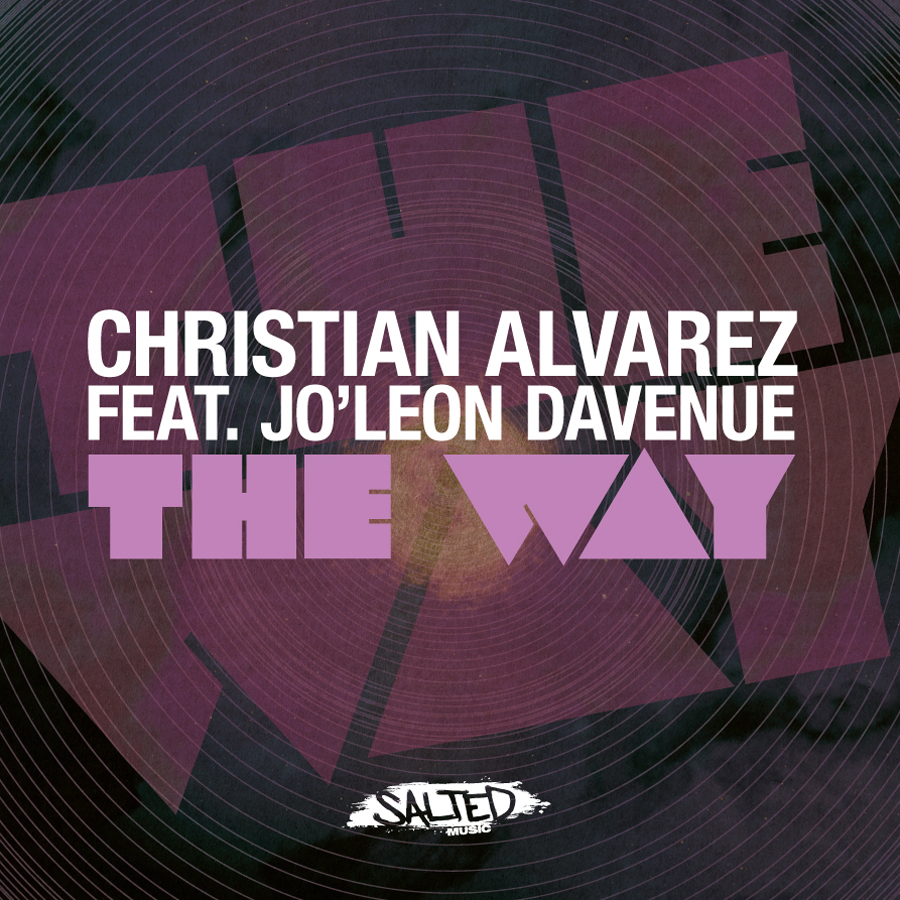 Available at: Traxsource | Beatport | iTunes
SLT032: The Way – Christian Alvarez feat. Jo'Leon Davenue
Release Date: June 1, 2010
1. Dutchican Soul Funk Vocal
2. Deemah Remix
3. Original
4. Dave Mayer Vocal
5. Dutchican Soul Dub
6. Deemah Dub
7. Christian Alvarez Delecto Dub
8. Dave Mayer Dub
Release Info
Salted is stoked to welcome Canadian producer Christian Alvarez to the team!
Already receiving massive support from the likes of: Danny Krivit, Dj Sneak, J Boogie, Dj Smash, Dj Heather, Jask, Soulmagic, Aaron Ross, Random Soul, Dj MFR, Louis Benedetti and many many more…
Hip hop meets house music in a very appropriate and tasteful way with these quality tracks and Jo'Leon Davenue's smooth and even flow sits right in the pocket!
This exceptional package includes a wide variety of remixes from Dutchican Soul, Deemah and Dave Mayer with flavors ranging from deep, soulful, jackin' and techy sounds with plenty of dubs to choose from for all occasions.
An all around solid package that contains style and underground appeal for the electronic music folks that appreciate exceptional production value, melody, performance and musicality.
Please support indie labels and DO NOT copy or share! Respect and rock the disco-tech!
Artist Feedback
Hardsoul – vey nice, feeling this!
Inland Knights – Loving I Want You….locked in the funk the way we like it!
Johnny Fiasco – Killer 4 tracks… ALL 4 are SPOT ON!!
Dario d'Attis – Musica is great! Full support.
Andy Ward – definitely one for the floors.
Jask – Very cool…I want you and The Organ Track are doin' it for me.
J Boogie – Sexy sexy vibes… i like!
Nathan G – Cool deep grooves across the whole Ep. Full support!
Julius Papp – Feeling I Want You. Will support! Thanks!
Evan Landes (Groove Junkies) – Solid package. Cool tracks.
Yogi & Husky (Random Soul) – The organ track is our pick from this EP.
Jeff Craven (Large) – The Organ Track is a stormer…already lining up the accapellas to throw on top…hot!
Neil Aline (Chez Music) – The Organ Track is dope!
Dave Mayer – Steady tracks by mister Phonic Funk!
David Harness – I really like the Cru track. Very good!